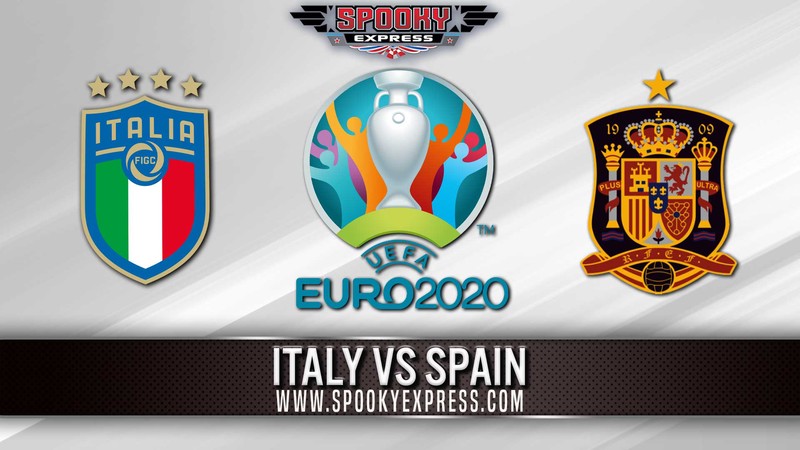 As with every great sporting event/competition, the UEFA EURO2020 is gradually coming to an end.
But before it finally does so, we've got to go pass the Semifinals and the Finals of the competition.
And guess what? We will be having 2 exhilarating Semifinal clashes with Italy taking on Spain today and England battling out against Denmark tomorrow, all at the Wembley stadium.
You definitely guessed right on the game we will be analyzing today with some credits going to the timing of the fixtures. And without writing much words again, let's move straight to the analysis, shall we?
ITALY:
1) The 1st stat in favor of Roberto Mancini's men is their excellent performance thus far in this competition.
The Azzurris of Italy have been nothing short of phenomenal winning all 5 of their previous games, scoring 11 goals and conceding just 2.
If we compare this performance to that of La Furia Roja of Spain who although have been pretty strong themselves, but very shaky, you will most likely want to give the Azzurris the upper hand.
2) A bigger stat favoring the Azzurris is their current magnificent unbeaten run of games in all competitions.
They have now played a whooping 32 consecutive matches without suffering a defeat, and even the World's Number 1 team, Belgium, could do nothing about this.
Don't you think this will be a big source of motivation for the Italy, and a huge challenge for to Spain as both teams go into their game?
3) Another fact that can't be overlooked regardless of how little it might look is Spain's lengthy games.
La Furia Roja have now played 2 consecutive games that have extended into extra time.
And although their players should have gotten some rest from the break before this Semifinal clash, it is most likely we will see some very tired legs going into this game giving the Azzurris of Italy some advantage.
Hmm, let me get your take on this 3rd point if you feel otherwise as we check out stats favoring Luis Enrique's men
SPAIN:
1) If Italy's strength is their "Phenomenal Performance", then Spain's strength is their "Resilient Performance"
Show me a team that have shown much struggles despites having a crop of awesome individual talents and I will show you Spain.
However, this team have been able to crawl their way into the Semifinals playing 2 consecutive 120 minutes in the process.
If there's anything Roberto Mancini's men should be scared of when facing off against Luis Enrique's men, if should be this Resilient spirit.
What do you think about this?
2) Another factor that could motivate La Furia Roja is their Impressive "Head to Head" results over the Azzurris in their last 5 games.
They've managed a fair 2 wins, 2 draws, and 1 loss in these last 5 encounters.
This should give them some sort of confidence going into this game don't you think although the last time they met was 4 years ago and Italy have shown tremendous improvement since then?
CONCLUSION:
With the stats laid out before us, the Azzurris of Italy look more destined to extend their unbeaten run to 33.
However, you never can predict what to expect from a resilient team like Spain.
Don't also forget we have another Semifinal clash in the Copa America where Brazil will take on Peru. That game should produce some beautiful actions as well.
Let's get your take on either of/both games, they will be greatly appreciated.
Love always from your Football Analyst and Writer, IbkDaGreat.