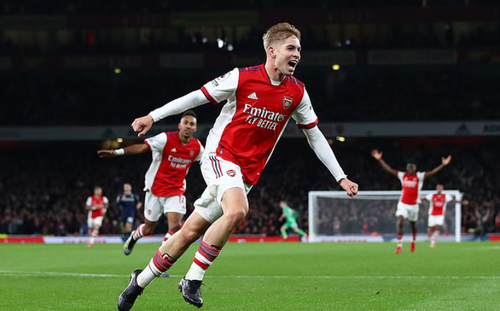 Arsenal were 3-1 victors over Aston Villa on the Premier League Friday late-night kickoff.
Throughout the game, their was a particular character who went around buzzing the midfield and proving to be very instrumental. This character was none other than the youngster Smith Rowe.
After such a sublime display, English pundits were fool of nothing but utter praise for the young midfielder.
Highlights on the game:
Ghanaian international Thomas Partey was the first to turn up as he put Arsenal ahead during the first period.
In like manner, Gabon International Pierre Emerick Aubameyang stepped up to the plate once again with the second goal. Rounding it all up was Smith Rowe as he put Arsenal away from sight.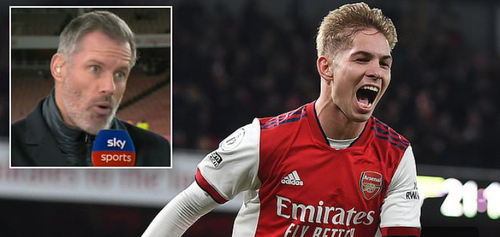 Smith Rowe now has his eyes on Three Lion call up:
Following the performance, Pundits have begun to suggest that the Arsenal youngster Smith Rowe may be getting an English call up sooner rather than later.
Arteta – Gradually forming a formidable side:
With the performance of the Arsenal team, it is easy to see that Mikel Arteta has done a lot in helping this team grow to maturity.
All Arsenal players showed stuff of champions against Aston Villa. No doubt, the win would serve as a real confidence booster in games to come.
Summary
The performance of Smith Rowe is no doubt getting the attention of the English press.
Provided he continues in this form, he could get a Three Lion call up sooner.