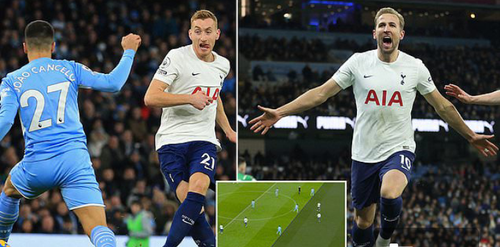 Antonio Conte's men got the better of Manchester City in a keenly contested Premier League encounter.
Considering the poor form Tottenham have been in, it was indeed against the run of play to see them snatching all three points against the Citizens.
EPL MATCHDAY 26 PREVIEW (Leeds United vs Manchester United): https://ibkdagreat.com/epl-matchday-26-preview-leeds-united-vs-manchester-united/
The victory for Spurs meant that the Pep Guardiola side has been defeated by Tottenham twice in a row this season. Both home and away.
Highlights on the game:
The longterm target of Manchester City Harry Kane was the one who decided the game at the closing stages. The striker was almost unplayable on the night. Whenever Kane had the ball, he looked like a threat to the opposition.
Both teams played out a 1-1 draw throughout 90 minutes. However during the additional minutes of the game, initial goal scorer Kulusevski pulled up a cross from the right hand side of the pitch. Which was met by Harry Kane and found its way into the net.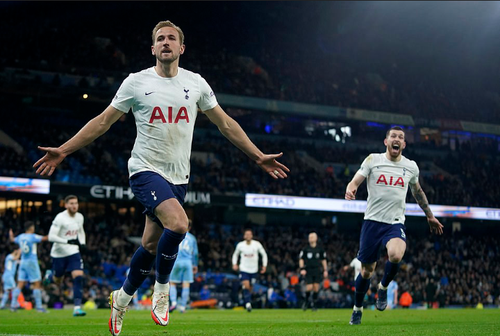 Failed transfer comes back to hunt Manchester city:
Considering that Kane's performance has hindered Pep from a valuable 3 point. A major question arises.
Should Manchester city have met the asking price of Tottenham last season for Harry Kane? If that was done, this game most likely would have taken another dimension.
Summary:
A loss to City, and a victory for Liverpool meant that the Merseyside Red team have closed the gap between themselves an the Citizens.
Hence, the Premier league title race would most likely go down to the wires. It indeed gets more interesting.