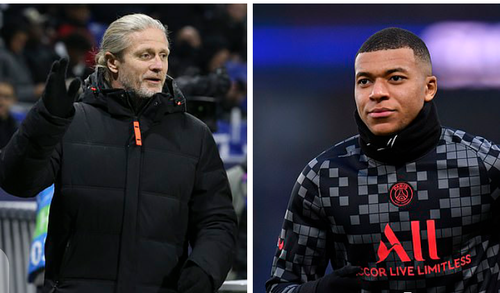 Arsenal midfielder Petit has revealed that Newcastle could effortlessly afford to pull Kylian Mbappe from PSG.
According to him, the Saudi Arabian takeover by Newcastle would mean that they have got what it takes to attract the very best players in the planet.
Mbappe's initial move to PSG
Kylian Mbappe made his move to PSG sometime in 2017 from fellow French team AS Monaco.
However, in recent times, Mbappe has expressed his frustration about staying in Paris-Saint-Germain. His regular misunderstandings with Neymar are further prove that Mbappe has had enough of PSG.
Mbappe's current PSG contract
The current contract of Kylian and PSG runs until sometime in the summer transfer window of 2022. Recent details suggest he has been linked heavily to Spanish giants Real Madrid.
Nonetheless, Arsenal star Petit has revealed that the current Saudi Arabian takeover in Newcastle would make them great contenders for the signature of Mbappe as well.
Due to the expiration date of his contract, Mbappe is free to begin pre-contract talks with any interested team of his choice. No doubt, the days of Mbappe and PSG are winding down, the next few months would be interesting for those interested in Mbappe's future.
Summary
The Saudi Arabian takeover at Newcastle makes them potential candidates for Mbappe's signature.
However, only time would reveal where the Frenchman would be headed.