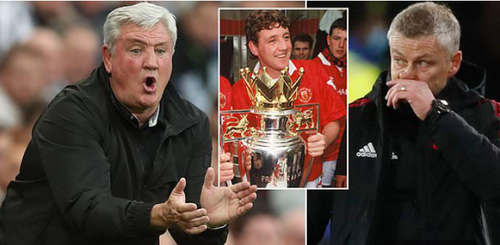 After the exit of Ole Gunnar Solskjaer, Manchester United executives have insisted that the next manager at the Club would take the job on an interim basis.
In other words, his performances until the end of the season would be his judgement to either receive the job on a permanent basis or he shown the exit door.
Steve Bruce signals interest in the Manchester United job
With the aforementioned details in mind, ex-Newcastle manager Steve Bruce has revealed that he is open to taking the Manchester United job on an interim basis.
Norwegian manager Ole Gunnar Solskjaer was shown the exit door after falling to a 4-1 defeat against a relegation struggling Watford side.
The loss marked the breaking point of the Manchester United executives as they had no choice but to give him the sack later.
Michael Carrick takes the job on an interim basis
For the time being, Ex-Manchester United midfielder Michael Carrick would be leading to Manchester United side until an interim manager arrives.
The goal is to have Carrick around for a few games, while the executives figure out the best managerial option available.
Summary
The expression of Steve Bruce interest in the Manchester United job is a good one for the ex-Newcastle manager.
If not for anything, it would bring him to the table for discussion when potential managers are being talked about.