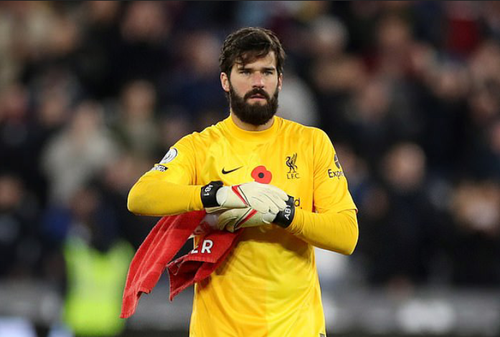 English giants Liverpool suffered their very first Premier League defeat of the season.
However, against the run of play, the fans made clear in no uncertain terms who they believed should be having the lion share of the blame – Allison Becker.
Highlights on Allison's game
The win saw West Ham United move to third place, and denied Liverpool the chance to move to the Premier League summit.
With such a performance, Allison Becker would definitely be looking for a way off social media as the fans look to be making life miserable for him.
It was obvious that Allison Becker could have done a whole lot on all three goals from the West Ham side. His mistake were completely those of a school boy and not a professional that he is.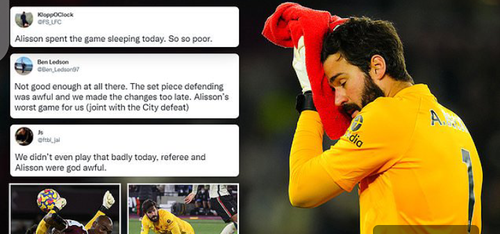 Statements from Liverpool supporters
As was earlier highlighted, fans of Liverpool did not fail to hide their frustrations over the performances of Allison Becker. And they made the social media a trolling ground for the Brazilian.
Details on statements made by these fans would be given below.
Allison against West Ham = Minoglet
Allison spent the who game against West Ham sleeping.
This result is the fault of Allison Becker.
Among others.
Summary
It was obvious that Allison Becker was far below par against the West Ham side.
Maybe he had an injury or some other issue he was dealing with. However, everyone would be hoping to see Allison back at his best come next fixture.