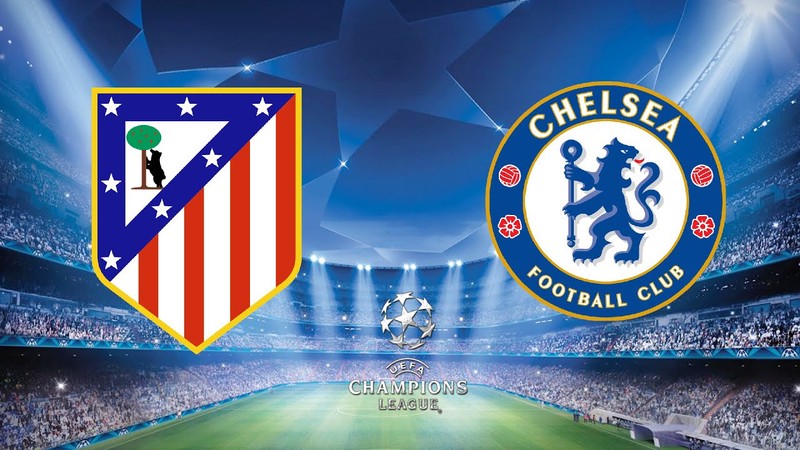 It's weekday football once again in Europe, and we are back in the UEFA Champions League were we have 2 games going down today.
We've got Athletico Madrid taking on Chelsea at the Arena Nationala in Bucharest, whilst Lazio will host defending Champions, Bayern Munich, at the Stadio Olimpico in Rome.
Both games are definitely huge games considering it being the UEFA Champions League, however, You and I will agree that the game between the Rojiblancos and the Blues will attract the attention of more football lovers all over the globe considering both teams' prestige in the Champions League.
I believe you now know why I have chosen this game to be my focus in today's article. So, shall we begin the analysis?
Starting off with the home team.
ATHLETICO MADRID:
1) Although Diego Simeone's men have experienced some dip in form lately with just 1 win in their last 4 games been the end result, they could still get something huge at the end of this game if they capitalize on Chelsea's "not too" potent attacking prowess.
You and I will agree that although the Blues look great in every department of their squad, the "below par" performance from their attack department is definitely one thing that has deprived them from being one of the strongest teams in Europe.
The Rojiblancos should be able to get some good result if they capitalize on the above don't you think?
However, for me, this seems to be the only stat that favors tee Rojiblancos with regarda to this tie and at this moment.
CHELSEA:
1) It's no gain saying that the Blues have been pretty impressive since Thomas Tuchel took charge as manager, winning 5 and drawing 2 of their last 7 games.
With the above stat laid out, the Blues will definitely be going into this game with some huge motivation that could get them something good at the end of the game, don't you agree?
2) Another stat that favors the Blues is their impressive performance in this current Champions League season compared to the Rojiblancos' shaky performance.
Not only is their, Chelsea, performance impressive, but the fact that they are also on an unbeaten run in this competition this season speaks louder volume.
Don't you think this stat would also provide a huge positive psychological boost for the Blues as they go into this game?
CONCLUSION:
Though the stats laid out above favors Chelsea, the Champions League is a different competition entirely, and we've seen teams do well in their respective local leagues, and still perform below par here as in the likes of Sevilla and Juventus last week.
This above fact means we could still get some dramatic/stunning result at the end of this game.
What is your take or opinion as regards this game? Do you think Chelsea can get past Athletico Madrid? Or will it be the the Rojiblancos coming out on top at the end of the game?
In all, I believe this game, as well as the game involving Lazio and Bayern Munich will provide some huge entertainment.
Much love from your Football Analyst and Writer, IbkDaGreat.