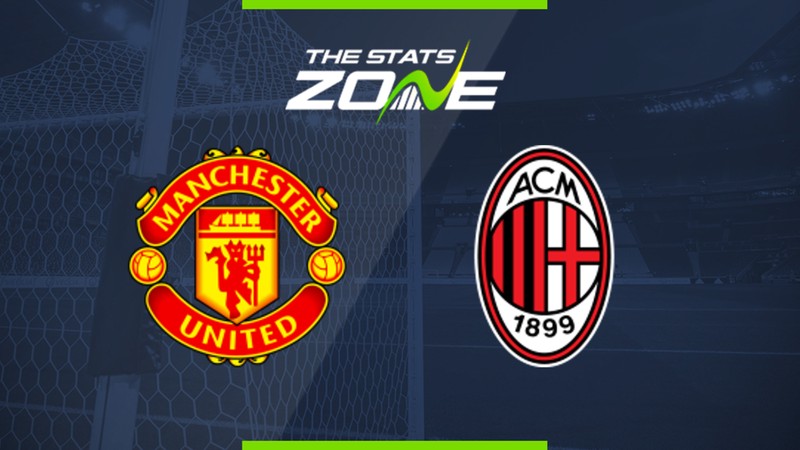 We are back in the Europa League with 16 teams battling it out for 8 slots in the competition's Quaterfinals.
We've got some big matches such as Slavia Prague taking on new Scottish Champion, Rangers, Roma hosting Shakhtar Donesk, Olympiacos facing off against Arsenal, and Manchester United taking on AC Milan.
However, today's article will be focused on the game between Manchester United and AC Milan, or should we say between the 2nd placed teams in the English Premier League and Italian Serie A.
Well, just to remind many who might have forgotten, or do not know, these 2 teams were actually 2 of the most dreaded teams in Europe from the early 1990s to the late 2000s, and clashes between them used to be very tough.
I believe we will get something very close to the above in today's game.
With the above laid out, can we move on to the analysis of the game?
MANCHESTER UNITED:
1) If we are to judge this game based on both teams last 8 games, we will definitely be favoring the Red devils here.
They, Manchester United, have won 4, and drawn 4 compared to AC Milan who have won 3, drawn 3, and lost 2 in as many games.
The fact that the Red devils are also coming off an impressive away win to City rival, Manchester City could also add some points for Ole Gunnar Solksjaer's men.
Unfortunately, that's how far we can go with the Red devils, and you will get to know why as we consider the stat that favors the Rossoneris.
AC MILAN:
1) The Red devils poor run of game at home is definitely one major stat that would favor the Rossoneris going into this game.
We all will agree that the Red devils performance at home is very much the opposite of their performance away from home.
I believe Stefano Pioli's men will be looking to take advantage of this, don't you?
Unfortunately, we won't be able to make use of the "head to head" stat between both teams as the last time they faced off was in year 2010, when both teams where at their Prime, or should we say Manchester United?
CONCLUSION:
A draw looks to be the most possible outcome of this game considering both teams performance and how many draws they've gotten in their last 8 games.
However, if a winner emerges, I won't be suprised if it turns out to be the Rossoneris.
Let s get your take, opinions, and predictions on this game, they will be greatly appreciated.
Love always from your Football Analyst and Writer, IbkDaGreat.