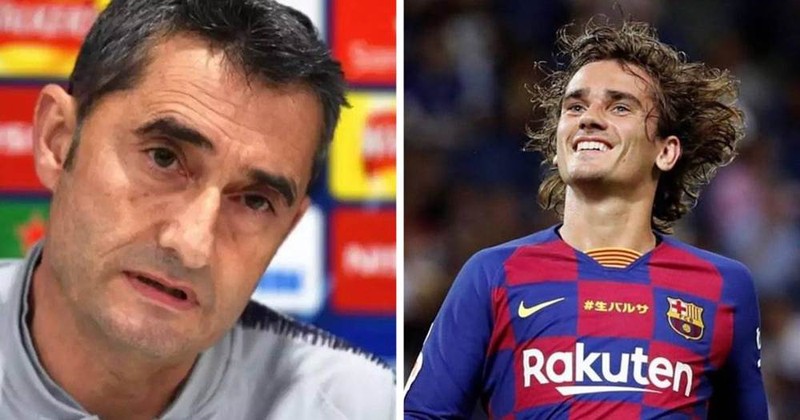 Most times, when issues that relates to football clubs and players are being carried around by different media outlets, it's always advisable not to attach much probative value to them, as it may be a ploy by publishers to generate traffic and get unnecessary attention from the public. In fact, most of those unofficial publications may not be admissible as evidence in court if there should be a legal action in that regard. Apart from Video footage or tapes, It's more authentic getting information or updates from the official site/media handles of these clubs or players as the case may be, that way, one can reasonably act on or draw conclusions on subject matters.

---
That's by the way, lemme briefly talk about the recent rumours that have been making the rounds on social media. Lots of fans have been reacting even though it's nothing official. So what's the dusts all about? Yeah, for few days now, I have been reading or seeing stuffs regarding Barcelona's possibility of parting ways with Antonie Grizemann, I mean Antonie Grizemann! Like, isn't that the funniest thing or rumour I have heard this week? You will recall that the French World Cup winner was signed from Athletico Madrid in transaction that saw the Catalan Club release a whooping 120 million euros in July, after a protracted transfer drama between both clubs.
---
No doubt, just like majority of players that arrives new at a new club, Grizemann is yet to find his spark at the Nou Camp and lots of Barcelona fans are beginning to run out of patience for the French man. While many are already predicting that he could end up like Philippe Coutinho who couldn't shine under Ernesto Valderde. However, the Brazilian has continued to be at the forefront of Brazilian attack for Tite, and is also doing pretty well currently at Bayern Munich. He had arrived in Liverpool as top rated player but saw his career light in club football hit a setback at Barcelona. I personally don't wanna see Grizemann go down the same lane, but the current rumours are disturbing and I hope they remain mere rumours.
The French playmaker started most of the matches while Messi and Suarez were still on the sidelines, and perhaps he failed to impress within these period.
---
With Messi and the Uruguayan striker back to the squad, Grizemann is now expected to battle for a starting shirt in the lineups. With Ouseman Dembele looking more in form and having better impact than the former Athletico Madrid man, he has found himself dropped from the starting lineups in the past few games. In the laliga encounter against Getafe, Grizemann only played fifteen minutes and against Inter Milan, he played just twenty-four minutes with no much impact. If the French man doesn't find his form soon, the pressure might make him lose his relevance in the squad and that's gonna be a big blow.
---
During the period when Barcelona were pursuing the French international, there were also rumours that Messi never gave his consent for the signing of Grizemann, a rumour that was well refuted. Even now, some publications have claimed the French international isn't that close to Messi and Luis Suarez and rarely talks with them outside the pitch. However, with the French international's inability to impress at the camp Nou, the media is already peddling that Barcelona will be ready to part ways with Antonie Grizemann if things continue like this, now isn't funny assuming but not conceding that these rumours were true. The rumours gather that the Catalan club will be willing to pay PSG 70 million euros in addition to Grizemann for a swap of Neymar. Messi has said he would love to have the Brazilian back at the camp Nou, and this could be a possible trade. But will Barcelona really contemplate letting Grizemann go so fast, what do you think,won't it be crazy?