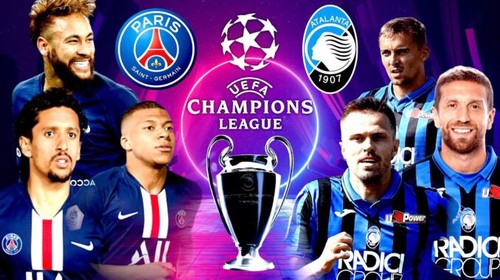 Hey guys, the UEFA champions league quarter finals is here and I'm pretty sure you will be excited as I am if you're passionate about this game. No doubts, the continental tournament is one of the most watched soccer competition after the FIFA World Cup, you don't wanna argue this right..😃😃 Alright. So, I'm gonna be taking a shot at the big clash between the French champions PSG and a highflying Italian side, Atlanta, at the Estadio da Luz. Just before I continue, it's only apt I remind us that it's going to be a one-legged fixture, in other words, the winner of the night proceeds to the semi finals. Yes! You heard me, winner takes it all. It's certainly gonna be breathtaking and obviously one of those games you will regret not watching.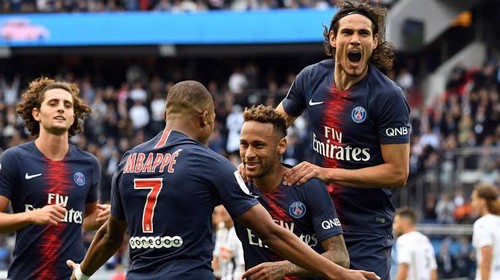 PSG is coming into this duel with only one intention, and that is to beat Atlanta in order to book a spot at the semis, while keeping their hope of winning a quadruple for the season alive. I guess it's not surprising to mention that PSG emerged Ligue 1 champions long ago, and also went ahead to sweep two other domestic trophies into their cabinet this season. The French giants were crowned champions of Ligue 1 in march, even with 11 games yet to be concluded then. They went ahead to defeat Saint-Etienne 1-0 in Coupe de France after like five months wait. Thomas Tuchel's men then went on to cling the Coupe de la Ligue title after beating Lyon on penalties. In conclusion, it's an all out war for PSG.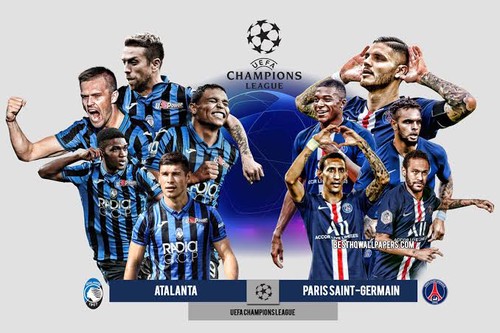 With scoring of goals not looking like a big deal for the French champions, Atlanta will have to be double their best, if they have any intentions of surviving the offensive nature of this PSG side. The French kings have scored up to 17 goals since they last conceded one, and tonight, I still see them opening the floodgate of goals if Atlanta don't march sword for sword. I think they had enough time to rest and doesn't look disadvantaged by a possible absence of their goal breathing dragon, Kylian Mbappe, who has been said go have an injury. But then, you can't underrate a team like Atlanta that has played 13 games in the last five months and secured 9 wins, while losing just one. The Italian side has got a record to set for themselves and won't let PSG have an easy ride on them. Let's keep our fingers crossed and see what happens. Best wishes!