Well, it's generally not ethical to pray or wish for another Man's misfortune, but trust me, fans from both Manchester City camp and Liverpool camp are not relenting in prayers for the opposing team to drop points. I don't know how anyone will see that, but I think the Supernatural Forces will understand.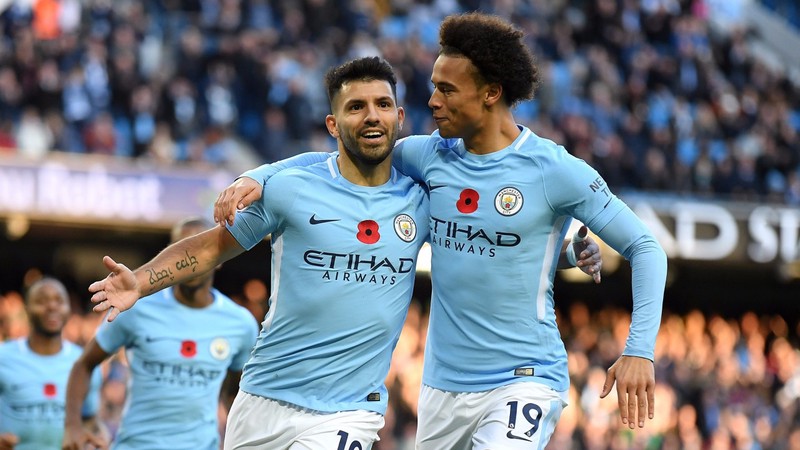 These days, anytime Manchester City is playing in the Premier league and concedes a goal, there is this schadenfreude that emits from Liverpool fans and vise versa. It only tells you how hot the EPL is now and the battle to lift the Trophy is far from prediction, even with just few matches to go.

Few weeks ago, Liverpool fans were a bit hopeful that either Everton, Tottenham or Manchester United will force The Citizens to drop some points, and hand them an advantage of finishing top of the league. However, City doesn't seem like they're going to allow any Jupiter drag their efforts to the mud, and have gone all the way to pick all points and remain in top contention for the league title.
After Pep's side got eliminated by Pochetino's side in the quarter finals of the Champions league, many thought they will replicate same feat against City in the Premier league, but it's obvious Manchester City are not ready to compromise their Premier league quest.
Wednesday night saw Manchester City come out stronger from the flames after registering a comfortable 2-0 win over Manchester United at Old Trafford. About a week ago, Pep's side were sent packing from the The Champions league in a very painful manner, and trust me, it's just that kind of misfortune that can affect the psychology of an average team.
However, they have shown how matured this team have gone both on the pitch and psychologically, and have kept their heads high despite the odds. They may have been eliminated from Europe and their hope of winning a quadruple dashed, however, their quest to grab a domestic treble is far from waning. Manchester City only needs to replicate three more victories to lift the trophy they won the previous season.
With Burnley being their next port of call and waiting to try their luck in bringing "The Citizens" down, Pep knows that the battle is far from over. Leicester have caused shocks in the Premier League in recent times, and could be hanging in the wind to unsettle City. Manchester City may have emerged victorious against Ole Gunnars side, but trust, it was not as easy as the media made it seem.
The first half saw the hosts show resilience and determination to ruffle few feathers, especially after the ignominious defeat they suffered in the hands of Everton. However, City waited till the second half to meltdown United's defense. With Fernandinho out because of a slight injury, Sane was introduced and it didn't take long for the substitute to make an impact. Leroy Sane saw United as a big opportunity to tell Pep Guardiola that he has been tying a dragon down.
With Sane now adding flesh to the left flank, City took it up from there and it didn't take long for City to draw the first blood. With Gundogan setting up Bernardo Silva to put the visitors on the lead. He knew where to burry the ball, and no matter how good David DeGea is, he just didn't see it coming. Though he could have done better in the second goal, but Sane got lucky at the end and made it 2-0 for City.
After the game, Pep couldn't hide his excitement and said "You cannot imagine how tough it was for all of us to go out of the Champions League when we thought it was there. It was really really tough. Then we have Tottenham at home, it was not the best performance but we stayed alive in the Premier League. How we react is more important than other things you can say, then we came here to United and won for the third time in a row, especially today with the all pressure we had. Nothing changes whether we win or not, they have my incredible respect."
Having been able to defeat the likes of Tottenham and Manchester United, i think City is just a hand stretch from the trophy, as their subsequent opponents will be less tougher for them. Don't you think so?