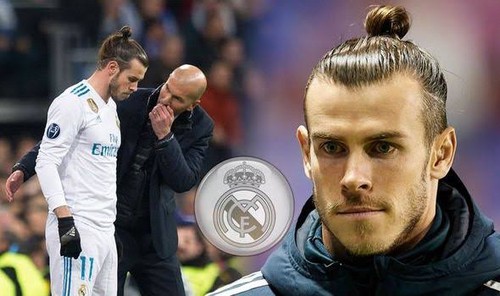 Real Madrid are finally seeing glimpse of form, though they are still struggling to consolidate their recent sparkles. The season is fast growing old and more pressure will come banging on their door sooner than we expected. If there is a better time Zinadine Zidane will love his squad to be intact and fit, it's now, especially with El Clasico hovering around. The past season have seen the former European champions battling to stay within the top four range, as Ronaldo's departure continues to reflect a huge void in their results. Yeah, The club president managed to talk Zidane back into the Club as a coach, a return many see as a second missionary Journey.

---
You will recall that the Frenchman led Los Blancos to three Consecutive Champions league glory before bowing out of the Santiago Bernabeu. His departure and sudden transfer of Christiano Ronaldo to Juventus has seen the Once glorious Kings of Europe struggling to pick points and stay above the ocean. Zidane has got soft spot for the Real Madrid and being their manager is more than a Job for him. He achieved some glory in his playing days wearing a Madrid shirt and he has an inner love, bond and concern for its growth. His second coming has been a bit tasking and more demanding as he tries to repair the cracks left behind by Lopetegui and Santiago.
---
Real Madrid is currently leading on the league table after eight games. They have secured 18 points as against their league rivals Barcelona who has 16 points. It's been a while they found themselves at the top of the league, but that maybe as fleeting as one can imagine depending on what transpires at the forthcoming El Clasico. It's gonna be a clash to witness and many fans will be looking forward to seeing Eden Hazard make a mark. With the likes of Hazard, Benzema and Gareth Bale beginning to form the pillar of Zidane's attack, Madrid can go all the way in the league, not just to stay on top four, but as league title contenders. It's definitely not gonna be fun rubbing shoulders with Barcelona, especially with Lionel Messi back in the squad and beginning to pick form.
---
However, Los Blancos Boss Zidane may have something to worry about ahead of the Clasico or even Mallorca. His two first team players could be at risk of missing out in both clashes after Luka Modric and Gareth Bale appeared to have sustained injury during Sunday's Euro 2020 qualifiers. Both Croatia and Wales shared points as the game ended 1-1. The match was played at Cardiff and Ryan Gigg's side had to battle from a goal down, thanks to Gareth Bale for the equaliser. Gareth Bale had to finish the game due to Gigg's having exhausted his substitution. However, he was seen limping off the pitch after the game and it's yet to be determined the extent of his injury. Luka Modric on the other hand had to be substituted after he got a tackle from Harry Wilson, though he didn't leave the pitch with a stretcher. These are serious concerns and it's obvious Madrid are at the receiving end of that encounter. Whatever the case may be, Zidane knows he needs his full squad ahead of the Clasico and injuries could could hamper and force him to make unplanned changes.