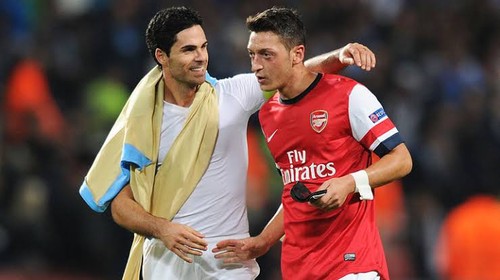 Sometimes I'm tempted to wonder where the motivation of some players emanate from, they play so well under a particular coach and are always preferred by the Coach in his Line ups. However, immediately that Player moves to another club or is under a new manager, there is always a possibility that he may not impress the new coach and may fall out of favour from the squad. Could it be that some tactics or gameplay doesn't favour some players or could it be that they personally do refuse to perform well under some coaches. We've seen players like Mohammed Salah who couldn't flourish under Jose Mourinho when the Portuguese signed him from Basel then in 2014, and will later loan him to Fiorentina and Roma when the Egyptian couldn't break into his squad. But Salah was later signed by Liverpool and today, the once Surplus player under Mourinho at Stamford Bridge is one of the topnotch strikers in Europe under Jurgen Klopp at Liverpool. We've also watched a Gareth Bale who was on top of his game and was predicted a future Ballon d'Or winner when he was at Tottenham. However, his switch to Madrid has been anything but prolific, as the Welshman has continue to see his career dwindle at the Bernabeu. We've also seen a highflying Philippe Coutinho who was on fire at Liverpool, then switched to Barcelona only to be unable to perform up to expectations under Valverde at the Camp Nou.

---
Perhaps Arteta Is The Man To Revive Mesut Ozil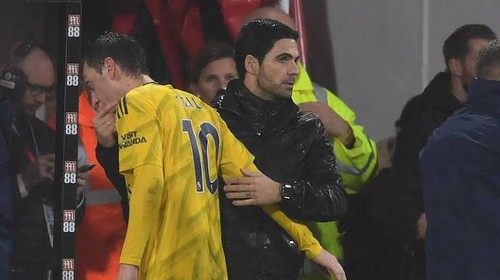 Talking about players who have seen one of their worst moments in their football careers in recent times, the tales may never look complete if I don't mention Mesut Ozil's adventure so far at the Emirates stadium. The past few years haven't been easy for the German Midfielder who has seen his place in Arsenal squad under Unai Emery given to another player. He hasn't been able to sustain his tempo in the squad and this stiffened his relationship with Unai Emery who appeared fed up with the player. The former Arsenal boss wouldn't change his posture towards Ozil, and will sparingly fix him in his lineup despite pleas from fans. Frustrated Ozil won't impress even when handed an opportunity, but with the sack of Emery, it seems we will be witnessing a new era of impact from the German international. Arsenal just signed Pep Guardiola's assistant from City as the new coach and Bournemouth was his first test. The young coach who restored Ozil to the starting lineup was impressed by the 31 year old's performance. "To be fair, his attitude in training since the day that I walked in the building has been incredible," Arteta told reporters. "I've seen this and I said I would give a clean slate to everybody and that was for him too. When we were preparing and watching where we could hurt the opponent, we believed he could be a key point. Like this, he responded, did what he had to do and we could have put two or three goals in the net because of him."

Could this be a new beginning for Mesut Ozil, What's your take on this?