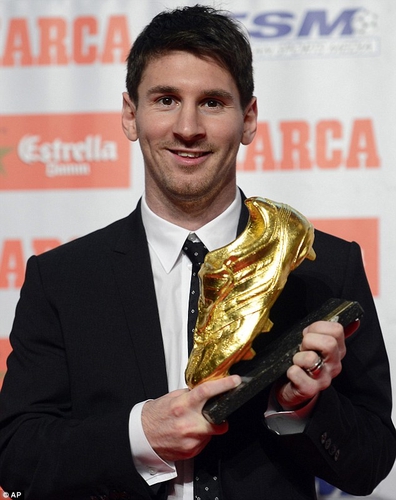 The life story of Lionel Messi and how he moved up the ladder of life, is that which stretches beyond his career as a professional football player. After a holistic appraisal of all the athletes that have caught my fancy over the years and their life experiences, I didn't find it hard to pitch my tent with the Argentine and Barcelona Captain as my "Favorite Athlete," and am gonna take you on a little ride on why I settled for him.
For the world of football, Messi is a treasure because he is a role model for children around the world… Messi will be the player to win the most Ballons d'Or in history. He will win five, six, seven. He is incomparable. He's in a different league." - Johan Cruyff
The name Messi might be popular in the sports world, yah... It's always on the headlines for his football feats and great display of excellence on pitch. However, there's more to Messi apart from his in-pitch status that attracts me to him, his personality and dispositions makes him an overflowing spring of inspiration to me.
Early Days Of A Legend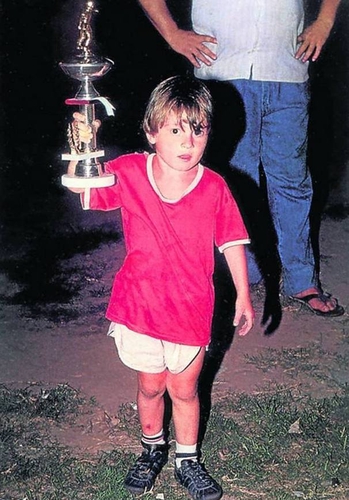 Messi's early days where not close to being smooth as the little Messi was struggling with health issues. He was diagnosed of growth hormone deficiency, which truncated his growth and made him look small among his peers.
Little Messi was determined, as he wouldn't give up on himself and the dreams he believed in. Though he had a diminutive figure, he was always ready to prove his mettle with the little opportunity he had. To him, it's not about the size of the man in the fight, but the size of the fight in the man.
Born in June 1987, the young Messi was the third child out of four children, with two elder brothers. He was exposed to the game at an early age because of his background. His father Jorge also coached him when he was in a local youth club in Rosaria called Grandoli. His figure made him quite swift and could go through even the needle's eye with the ball glued to his foot.
"When you saw him you would think: this kid can't play ball. He's a dwarf, he's too fragile, too small. But immediately you'd realise that he was born different, that he was a phenomenon and that he was going to be something impressive." —Newell's Old Boys youth coach Adrián Coria shares his first impression of the 12-year-old Messi.
He will later move to Spain, after Barcelona agreed to pay for his hospital bills, and that was how Little Messi grew through the ranks of the LA MASIA youth football academy of fcbarcelona.
A Good Father and A Faithful Husband: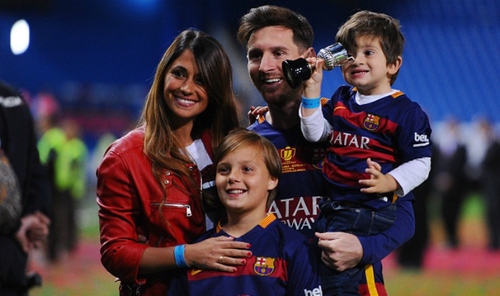 My admiration for Messi also stems from his ability to blend his fathering life with his football career without any of the two slacking. However, I got to respect him more when I found out that the mother(Antonella) of his three sons is his childhood friend all the way from Rosario Argentina.
Despite his fame, wealth and influence, he still didn't allow all these to overwhelm him, he had to remember the girl that was always there for him when he was a nobody, now that's worth emulating, one of the touching reasons why he is my hero. He is not disposed to promiscuity or drunkenness, He is an ideal Dad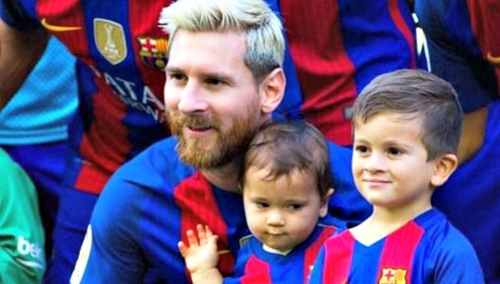 Messi has shown couple of times that no matter what happens, he will always put his family first. He has shown how he loves his family by the way Thiago's(first son) name and handprints are tattooed on his left calf. He also missed his training ahead of a match against Atlético Madrid to attend the birth of his second son, Mateo, on 11 September 2015 in Barcelona, that's awesome!
Messi has also displayed his love for his lovely mother, Celia, whose face he has tattooed on his left shoulder. Jorge his father has been his agent since he was 14, That's lovely. Indeed, being able to manage his family and Football career makes him a genius and am not regretting picking him as my "Favorite Athlete."
The Career Of A Man Who Became A god: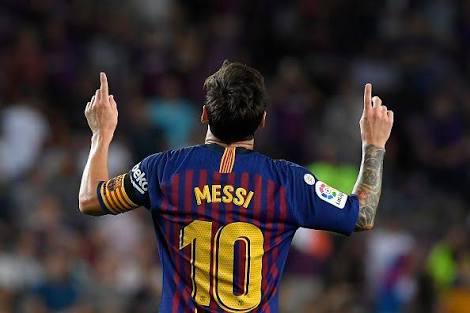 "Messi is God, as a person and even more as a player. I knew him when he was a boy and I've watched him grow. He deserves it all." - Samuel Eto'o
No doubt, The Barcelona forward and father of three has been said by many to be the greatest in the history of the game, and I bet you, no busy man will wanna argue that. With Messi holding the record of Barcelona's all time highest goal scorer and winning 33 trophies in the club, he has been said to be the most successful Player in the history of the Catalan club.

He has also won the FIFA best player of the Year Award for Five times and other numerous records that makes him an extraordinary player. You can check them up.
Giving Back To The Society: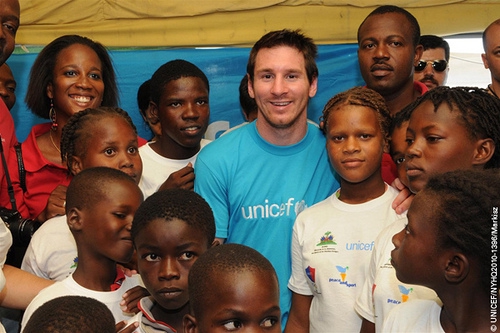 Indeed, the beauty of wealth lies not in its abundance, but in the ability to make impact in the life of others and society at large, that way, the world is made a better place.
Messi's having walked on thorns to get to his throne, he has decided to use his resources to alleviate the plight of children who are having health issues and also helping to support their upbringing and Sports career.
He is also a UNICEF ambassador, and since his appointment has been channelling financial support for children from around the globe, he even went to Haiti to Support the Earthquake victims in one of his UNICEF ambassadorial trips. Now don't ask why he is my favorite.
Temperament: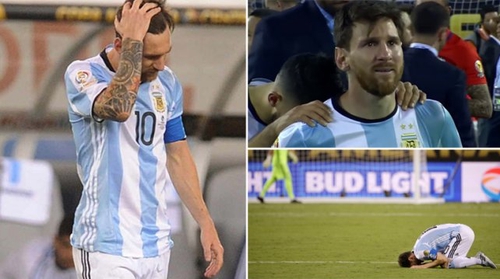 Lionel Messi has also won the admiration of many fans around the world by his calm and disciplined composure most times on the pitch. He rarely reacts when he is fouled even maliciously by defenders, he just concentrates in his game.
This reserve nature of him has made many question is ability to captain the Catalan club, but the Argentine goal poacher keeps answering by getting better with every game, as he continues to shoulder Barcelona to victory.
Long Live Scorum!
Long Live Lionel Messi!
Image sources: google.com