Koeman's Netherland showed they were not of same stock with Estonia on Tuesday, as they pummeled their opponents 5-0 in their last Euro 2020 qualifying match. The team continues to pose a great threat ahead of the tournament next year, and they're looking all fired up heading into that competition. Though, I wouldn't use their convincing victory over Estonia as a parameter to judge their form when compared to teams like England, Spain, Germany, France, Germany etc. However, the fact that Koeman was able to make lots of changes in the Dutch squad and still got that stellar performance is a reflection of readiness to hit the road hard.

---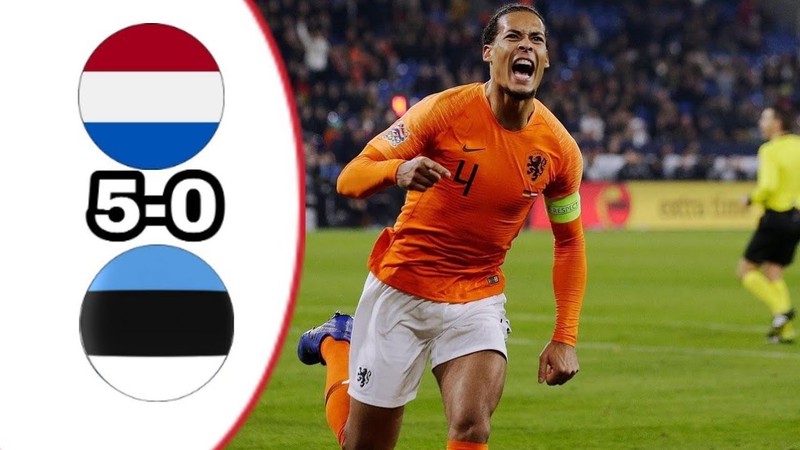 Their last game against Northern Ireland which ended in a disappointing 0-0 draw would have been one of the motivations heading into their match against Estonia at Amsterdam on Tuesday. The Dutch looked all shades of a "no-joker," as they made sure they Pacify their fans for the previous lapses. They want the Orange fans to have confidence in them heading into that competition, and a 5-0 win would have gone a long way to reassure the fans of their readiness to challenge for the title come 2020. Germany had seized the opportunity to top Group C ahead of Netherland, after the Dutch side's goalless draw in Belfast three days ago gave the German side a nudge. Yah, they may not regain the top spot heading into Euro 2020, but I'm pretty sure Ronald Koeman will be proud he finished the qualifying series with his head held high.

---
Man Of The Match Goes To.... Wijnaldum!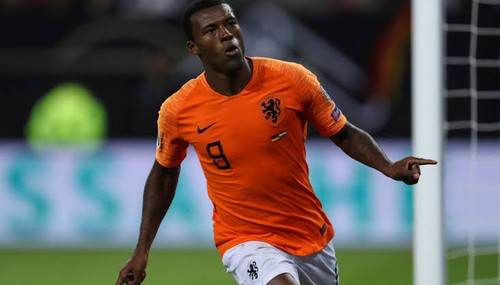 Yeah, one man stood out in yesterday's clash between Netherlands and Estonia, and this blog would not appear complete if I fail to mention his name. Definitely not a player that is prolific with scoring goals, but this guy is one of the stellar players a coach can fall back on if the attackers are performing below expectations. We saw him do it for Liverpool against Barcelona in the Champions league last season, when both sides met at Anfield in their second leg match. On Tuesday, against Estonia, the midfielder scored a hat trick to help his side secure a convincing win over their opponents. The Liverpool midfielder opened the floodgates in the sixth minute with a header over Sergei Lepmets who seemed pinned to the ground, thanks to a well delivered cross from Quincy Promes.