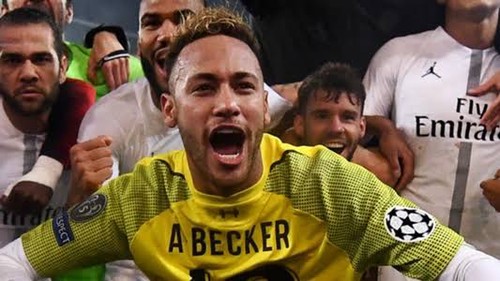 There is a time in every man's life when he will not only have to fight to conquer the setbacks or challenges he encounters in the course of his everyday endeavours or Career, he may also need to win some wars with Love, sportsmanship or by ignoring the pressure the World foists on him. This is the current situation of Neymar Jr in France. Neymar has found himself in a lonely road where past glory can't be of help to him if he must stay afloat in his career.
---
You will recall that the Brazilian has been under huge criticisms and vituperations from PSG fans after he tried to force his return to the Camp Nou which failed. PSG spent a lot to buy him from Barcelona, but his impact since arriving at PSG has yield little to the club especially as regards the French Champions league title pursuit. Considering Neymar's jumbo pay and what he has given to the club, most fans feel the Brazilian is an ingrate and his actions to force himself out of the club was unprofessional.
---
Within a short period, the Love and affection which the Brazilian enjoyed in his early days from the fans at the club seems to have turned to hatred, anger and disaffection. The cheers have turned to Jeers and the fans are not hiding their displeasure towards one of their best players. PSG coach had also refused to feature him in his squad during the frenzy of the transfer saga and few games after. But Saturday's league game against Strasbourg saw Thomas Tuchel feature the Brazilian who was impressive against Columbia during the international break.
---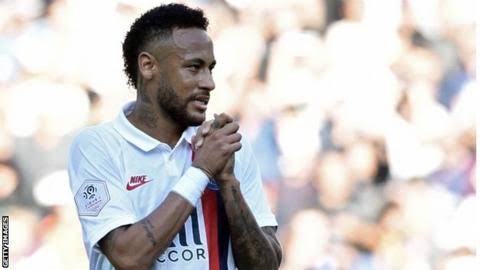 It was Neymar's first game for the champions this season, but instead of being given a standing ovation, he was greeted with exasperating Banners and jeers from the fans who were probably still angry with him. At some point, I really felt for him and wondered how he was going to cope under such unwelcomed atmosphere. But from his composure, I could sense that his mind was already prepared for the worst and he was determined to leave his mark and hope everything will find its way back to normal. This was him not only playing against Strasbourg but he was duty bound to do something extraordinary to pacify the fans.
---
In fact before the game kicked off, one of PSG top supporters group expressed their displeasure and called on disheartened fans to come and pour out their anger on the player, stating that the road to pacification is a long one. Collectif Ultras Paris wrote in a statement published Saturday: "The Virage Auteuil, in which the most loyal supporters of the club are grouped, has the duty to show him that all his actions cannot be without consequence. Therefore, we invite all the Parisian supporters who have felt hurt at one point or another to show him that he no longer has the right to make mistakes and the path of redemption will be long... very long."
---
However, has fate will have it, Neymar was lucky and it seemed Providence designed it just for him. It was one of those games that PSG had to really pray for a goal as Strasbourg looked not willing to give in to PSG's pressure. The visitors were resilient and were determined not to leave the Parc des princes without a point. After 90 minutes of a goalless draw, many fans lost hope and it seemed it the league champions had to superhero or talisman to help them pull through the Walls of their visitors. With few seconds to end the game, there came a light in the end of the tunnel. One man stepped up and saves the day, it was Neymar. A stunning overhead kick was all the Brazilian needed to send the fans that jeered at him a message.
---
If there is anything in Neymar's mind, it should be his willingness to win back the lost affection of the fans, and he can only achieve that by a show of commitment, Love and Humility.