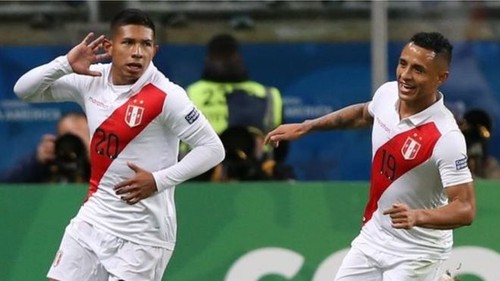 Any time an underdog defeats a favorite team in a football match, 'am always happy or ecstatic, in so far as it's not Barcelona that is beaten, lol. I just don't like a football game being too predictable, it could kill your interest in a game. So every now and then when these shocking results surface, I just feel Yes! Football is still a game you can never predict.

---
It wasn't one of those sweet days for Brazilian fans, as they left the stadium with disappointment after Peru shockingly defeated the Copa America Champions 1-0 in their recent encounter. You will recall that Brazil have not taste any defeat after the 2018 World Cup. Tite's side have gone ahead to win the Copa America which they hosted.
---
They eliminated Argentina in the Semi final and went on to beat Peru 3-1 in the finals, making it their 9th Copa Title. The game took place in Los Angeles and Brazil came into the match after a tough encounter with Columbia that ended in a 2-2 draw. For Brazil, they may have come into the game to have a rollercoaster ride and do it their usual way, but the resilient Peru side were not ready to be assaulted twice.
---
For Peru, it was time to have their pound of Flesh, there may never be a better time to get back at those who deprived them of winning Copa America (maybe for the first time). This time around, the duel was outside the shores of their continent, a neutral ground and to a large extent some neutral spectators. They had a plan in mind, to hit Brazil exactly when time will fail them to stage a comeback.
---
It took a Luis Abram's 85th minute header to ended Tite's Brazil unbeaten run since after the World Cup. It was all Peru needed to nail the game and leave the Stadium with their heads high. The dominance of teams like Brazil, Chile and even Argentina in South American football over the years seems like it's beginning to wane as teams are now becoming resistant to their game play.
---
Apart from occasioning a little sad moment for Brazilian fans , the outcome of the match is a big hit on bettors who may of course pitched their tent with the Brazilian national side. Also, the fact that only one goal was scored in the match was a bit unforeseeable, as many bettors may have place at least Over 1.5 goals in the game. Whichever, it was not certainly not a good day for Brazilian fans and to a large extent, Bettors!