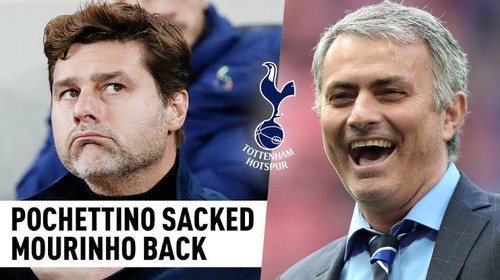 Lots of media buzz have continued after Tottenham Hotspur fired one of their best coaches(if not the best) in the history of the club. The fans are reacting, Sports analysts are still wondering and I'm sure Tottenham Chairman Daniel Levy(and his board) will be unsettled by their own boldness to take this action. In fact, we all got taken aback. The sack was unforeseeable and Mauricio Pochettino was never on the radar of possible coaches that could get axed this season. We know manager's who have been sitting on a keg of gunpowder for some time now in their various clubs. Talk about the Unai Emery of Arsenal, talk about the Ole of Manchester United, talk about the Ernesto Valverde of Barcelona etc, all these guys were actually those many of us thought won't survive the season. Yah, that sack have seen the controversial Jose Mourinho taking over the mantle, and whether he will do better than his predecessor is what no one can determine now, but that's gonna be a topic for another day. I don't know if I should call the Tottenham Hotspur board ingrates for firing a man who ensured that Spurs finished "top four" in four consecutive seasons, a norm the Club wasn't too familiar with before his arrival. Come to think of it, Pochettino was able to incorporate Spurs homegrown players into the first team, thereby enhancing the value of the academy. Talk about the likes of Harry Kane, Andros Townsend, Ryan Mason etc.

---
This Could Be A Blessing In Disguise For Pochettino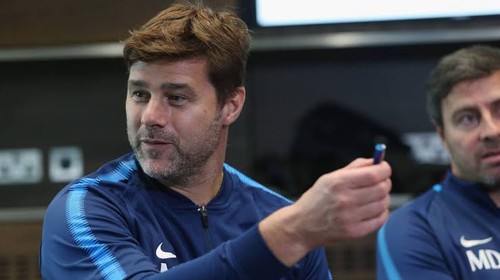 Life happen most times and we as humans question the reason behind such happenstances. Sometimes, the things which we would have disapproved of its implementation end up becoming the reason why we smile today. Hey! I'm not here for a motivational speech, so let's get back to the sports arena. For some time now, Clubs like Arsenal, Barcelona, Bayern Munich, Manchester United etc., have been rumoured to be on the look out for a possible replacement should their embattled managers gets fired. With a man like Pochettino currently out of contract, he would readily become a hot cake for these top European giants to pounce on. The Argentine was able to lead a team like Tottenham to the Champions League final, even though they lost to Liverpool. This sack too could mean that Pochettino will be managing a bigger Club in no distant time, especially with the funds and more sophisticated players at his disposal. I would have loved him at the Camp Nou, but the Argentine have said that his respect for Espanyol may vitiate such possibility. However, Bayern Munich could be a more possible terrain. The Club is currently contemplating who will continue from where Niko Kovac stopped after firing their coach not too long ago. Though the German champions are currently being managed by an interim manager, it will be awesome to have a passionate coach like Pochettino at the Alianz Arena. Rumours are already making the rounds that the German club have joined the race for his signature, and it's only a matter of time before we hear the breaking news. He must have been dismissed from Tottenham without the proper credits he deserves, but it could be an opportunity for Life to offer him something bigger.