The Portuguese captain and Five Times FIFA best player of the year have been on the headlines for sometime now, especially as it regards his goal scoring form in his new home Juventus and also his reactions towards The UEFA best player of The Year Award that was bagged by his former teammate, Luca Modric.
The Former Real Madrid goal dragon has been experiencing goal draught since he signed up for the Italian giant in the summer, his barrenness has left his fans on the fence of suspence as he continues to find his footing in the Italian Seria A.
Maybe Juventus hasn't gotten any penalty yet in the League to enable Ronaldo open his scoring account, or maybe the Italian defenders have decided to be too disciplined not to commit any on Juventus, whichever the case maybe, I don't just wanna believe that Ronaldo will wanna score his first goal in Italian League with a Penalty.
Who Was Helping Who At Real Madrid?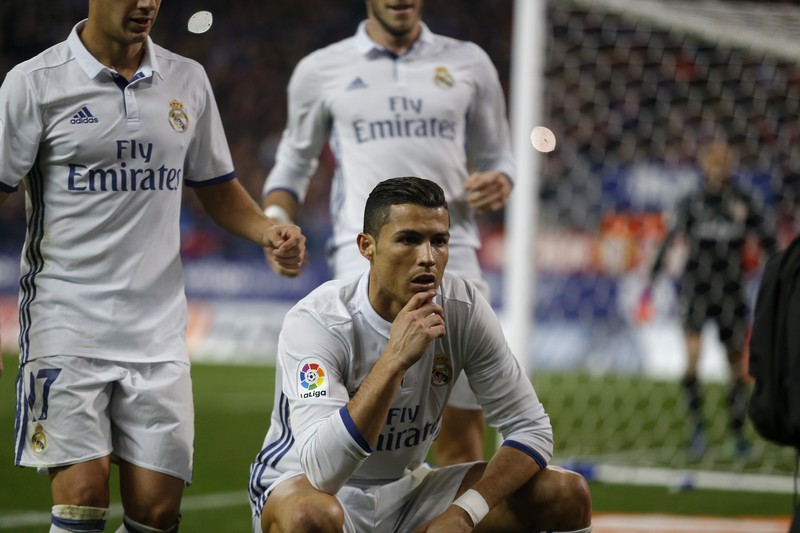 With the departure of Ronaldo from Real Madrid, tension engulfed the soccer planet. Fans, especially those not of Madrid's extraction were looking forward to see how Madrid will fare without their star man Ronaldo leading the attack.
However, recent events has changed the direction of many people's thought to "How Ronaldo will fare without the likes of Modric, Marcelo and Tony Kroose." The European Champions have played three games thus far in the Spanish League and has gone all the way to grab the whole Nine Points, as Gareth Bale and Kareem Benzema continues to relish their goal scoring form.
Juventus has also won all their opening three games in the Seria A, thereby grabbing the whole Nine Points. The Portuguese after the Saturday match with Parma yet didn't score even when the Croatian Striker Mario Manzukic is not finding it hard to steal the moment and make the fans happy.
The Question Answered?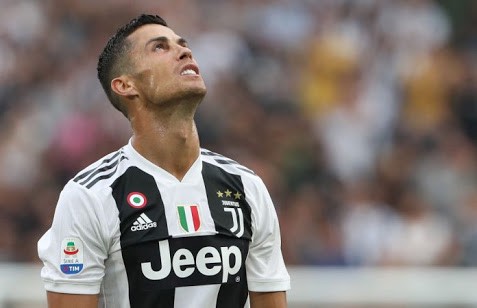 With Ronaldo failing to score in his first three competitive games for Juventus, including Saturday's 2-1 win at Parma with Portuguese Prime Minister Antonio Costa in the stands, it shows that the Italian side is not built around their new star boy neither was The Madrid sqaud built around him.
At Madrid, the caliber of Midfielders and even defenders were just comfortable being the ones to assist Ronaldo, it was almost like they had sacrificed their goal hunger just to feed him with balls, and so it made his striking job look effortless.
However, At Juventus, he has to compete for the balls, as some players there are also itching to get their names on the score sheet. Everyone wanna hear the fans chant their name too, so they take the chances when it comes.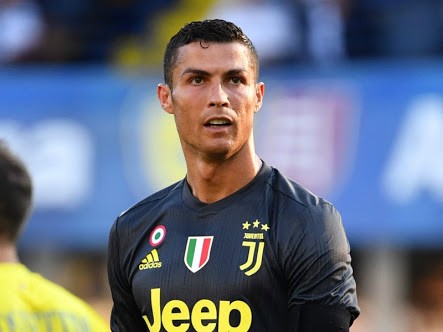 "He (Ronaldo) played a great game, put in a lot of effort, but unfortunately he did not find the net, He wants to score and we'll help him to do so, because he's very important for this team." _ said Matuidi who netted the winner against Parma on Saturday.

Coach Massimiliano Allegri also added: "Italian football presents different problems and it takes time. He's not getting the rub of the green at the moment either – the ball is not bouncing right for him or he's shooting just off target."
For me, Ronaldo just have to adjust his playing style to suit his new team. It's a different ball game in Italy, and he needs to start coming out to collect the balls instead of trying to always wait for the balls to find him.
Son Outshines His Father In Italy.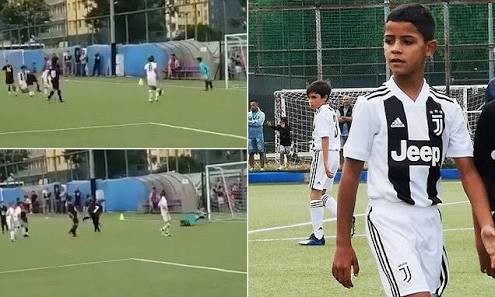 Though Ronaldo arrived in Italy first, played more matches for the Italian champions, his young teeming son didn't need much much playing time to announce his arrival to his new club. He may be seen as a cub now, however, he has sent a message to the world that he has more prospects than his father.
The just concluded weekend did not pass without leaving some funny prints on the newspaper headlines, as Ronaldo's Eight year old son unveiled his talent in his debut match.
Christiano Ronaldo Jr was spotted wearing his father's legendary No.7 when he played for Juventus under-9 side against Lucento. The young lad refused to suffer the same fate as his father in Italy, and took the Lucento side on a rollercoaster ride.
He netted two goals before halftime and will later score two more goals for Juventus side in the second half, thereby bringing his debut goals to four, in a game that saw Juve under-9 team winning their counterparts 5-1.
Let's Hope The Lion Has Learnt From His Cub.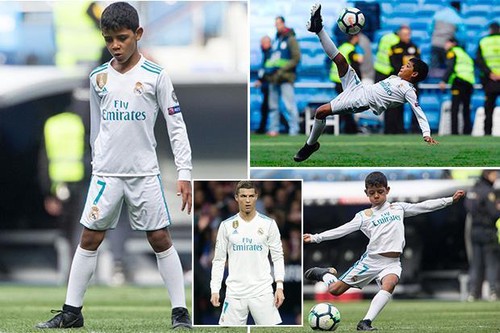 We will see if Ronaldo has learnt from his Son when his next chance to score his first league goal for Juve comes calling on September 16, As Juventus will be in Turin against Sassuolo after the international break.
Also, in other to concentrate on Juventus, Ronaldo has been left out of European champions Portugal's squad for the Nations League and friendly matches in the next week at his own request, to enable him focus on Juventus.
THANK YOU FOR READING.