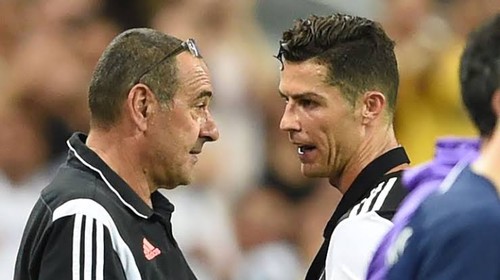 For over a decade now, two players have rose through the ranks of men and are now perceived by many, even their folks as extraordinary or simply put, Superhumans. The headlines of Messi and Ronaldo is that which continues to generate traffic for publishers, newspapers and anything you can mention in the media. The duo are the perfect explanation of George Orwell's popular Animal Farm saying, "All animals are equal, but some are more equal than others." When you talk about players who exert more influence in the Club ( even administratively) than their coaches most times, you can always mention Messi and Christiano Ronaldo without mincing words. They're top rated and every manager must be careful not to upset them or risks the vituperation of their fans, and to some extent, risks being fired. Having said that, I will like to use the Juventus Star man Christiano Ronaldo as a case study for the purpose of this blog. You're free to key in your opinion using the comment section, it's a blog that I presume should generate diverse opinions. In general, let's get interactive! You will recall that Ronaldo departed from Real Madrid to Join the Italian giants in order to help them lift a European Silverware.

---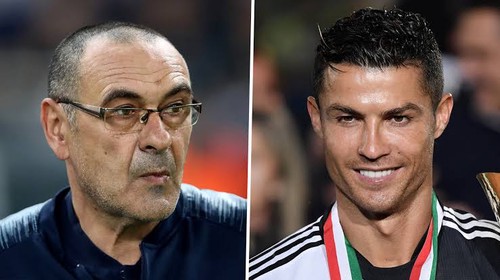 However, with Juve's disappointing outing in the Champions League last season, coupled with Ronaldo's lack of decisive impact in the games, many fans are beginning to consider the lump sum paid for the Portuguese as a wasted investment. But that's by the way, let's talk about the recent drama between Juve Coach Maurizio Sarri and Ronaldo. The past two games for Juventus have witnessed a mile drama between the former Chelsea Boss and Juve's star boy. In Juve's last Champions league match against Locomotiv Moskow, Sarri had surprised most us by substituting Ronaldo. After the introduction of Douglas Coastal against Moskow, it didn't take long for the Vigorous attacking Midfielder to add flames to Juve's attack and even scored the winning goal. It was a big relief to Juve fans and Sarri enjoyed the accolades that came with such tactical replacement. Well, it was the tail end of the game, so many people wouldn't have attached much to the "untouchable Ronaldo" being substituted. Against AC Milan, the unthinkable happened, as Sarri took a hard bite on rock and replaced Ronaldo with the magical Argentine Dybala. It was just 55th minutes in the clock and for some moment, I thought there was a mistake. But hell No! That was what Sarri ordered. Juve's attack lacked vigour and precision and Ronaldo wasn't making any impact at the front line.

---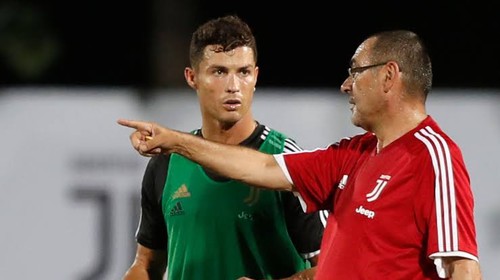 Well, many and even Ronaldo himself would have been expecting Gonzalo Higuain to be replaced, but Sarri being who he is, knew the moves he was taking irrespective of whose feather is being ruffled. It seems the Italian Mafia's love for Higuain cannot be quantified, as he is always taking Gonzalo with him anywhere he goes. He is his most trusted striker and provoking a Ronaldo will certainly be the least of his worries. Stefano Pioli's Milan were resilient against the Old ladies and were posing more threat against the home side. It was a tough decision for Sarri, but tough moments define tough men, so he went for the hard shot and replaced the demi god, Shocker! Ronaldo who isn't famous for suppressing his anger appeared not impressed by Sarri's decision. He headed straight down the Tunnel and will later leave the stadium before the final whistle. I don't know what Ernesto Valverde's fate will be if tries this with Messi against the Argentine's which, he just may not survive it. Barcelona is firmly built on the shoulders of Messi and he influences the signing of New coaches with his status. Well, for two consecutive games now, Sarri has been right to substitute Ronaldo, because that's when Juventus actually do win the games. The Juventus team does not need Ronaldo to survive, rather his absence on the pitch may be a source of motivation, judging from their last two games. Dybala later scored the winning goal to hand Juve a 1-0 win over Milan, thereby vindicating Sarri's decision. Though Sarri gave his reason for replacing Ronaldo, it seems that reason is just a cover-up and doesn't go down well with the Portuguese captain.

---
What's Your Take On This, do you think Juventus May Have to Choose Between Sarri and Ronaldo?