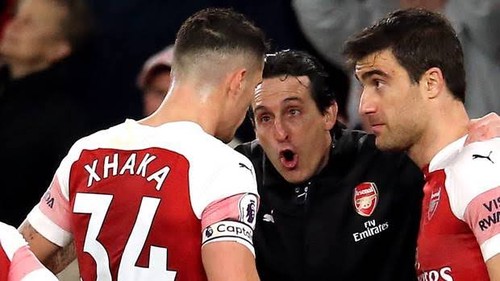 It seems Unai Emery's woes as Arsenal Manager will only get more tedious as pressure continues to mount on him with every game gone by, even when he manages to grab all points in some of the games. I have been following the media sentiment towards the incumbent Gunners boss, and it all seem like Arsenal fans are already tired of their coach and have continued to shout him to be replaced. With Arsenal's inability to book a place in the Champions league this season, Gunners fans were patient with the Spaniard thinking he will navigate the team to the next edition of the Champions league.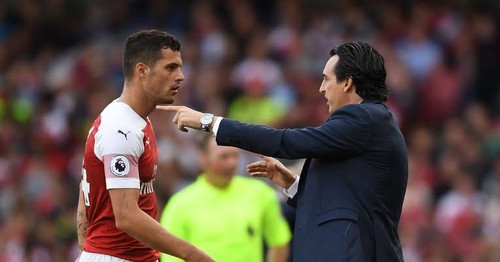 However, from the way Arsenal are playing and merely struggling to grab points, there are hovering fears that Unai Emery will not be able to finish top four this season. The Gunners are currently sitting on the 5th position on the English Premier league table with just 16 points after 10 games. They have only won 4 games, drawn 4 and have suffered 2 defeats. Their goal scoring form have not been encouraging as they have only managed to net 15 goals so far with Aubameyang scoring 7. Arsenal fans who are running out of patience are calling for Emery to be fired, especially as he has also refused to play Mesut Ozil for some time now despite fans pleading with him to allow the German midfielder to feature. Ozil is currently being ignored and uptil now I can't tell why Emery have obdurately refuse to play Ozil, it keeps beating my imagination, maybe someone can explain to me.

---
______________________________________________________________________________
Arsenal had to come from behind to defeat Vitoria de Guimaraes during their last Europa league encounter, a result which many thought must have bought Emery some time at the Emirates. He had Nicolas Pepe to be thankful to as his two late free kicks ensured that Arsenal fans won't fire Grenades on him that night. It was far from what many would have expected, especially considering the team the Gunners were playing. Whatever the case was, Unai Emery bought himself a little space to breathe, but it seems his woes won't be getting easier. Sunday came with more drama for the Spaniard, as his captain Granit Xhaka reacted rather too harsh towards the home fans when Emery substituted him against Crystal Palace.
The Skipper appeared not to be at home with Unai Emery's judgment of replacing him, and the boos from the home fans added Salt to injury and made the captain to utter abusive words towards his home fans.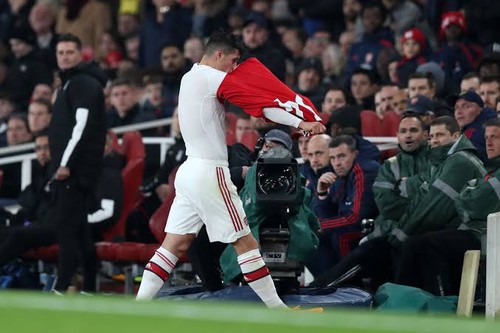 The even have Continued to generate lots of media outrage from Arsenal fans, and this is the last thing Emery will wish for now that he is trying to put his squad together. This is gonna be a huge distraction to the squad, and with Arsenal fans already calling for Emery to give the Captain armband to someone else, the Spaniard will have to adjust his sail and deal with in-house issues. You will recall that Crystal Palace came from behind to level 2-2 against Arsenal after the Gunners went two goals up very early in the game. I can only imagine Unai Emery's situation now and how he intends to manage the current happenstance to avoid losing more games and getting axed from the Emirate. Arsenal's Right-back Bellerin has taken to the media to register a message in support for his team-mate, which reads: "We are all humans, we all have emotions, and sometimes it's not easy dealing with them. It's time to lift each other up, not to push each other away. We only win when we are together." Whatever the case may be, let's see if Unai Emery will survive this moment, but for now, it's very unlikely.