In contrast to some of the world's best players such as Pele, Maradona, and some others, the successful Party being the best player at once time his master when retired from football to become coach of the year.
The former coach of Real Madrid, Zinedine Zidane reportedly leading media origin France L ' Équipe on Wednesday (15/8/2018), attracted to replace Jose Mourinho's position at Manchester United.
Currently, the party is currently unemployed after stepping down from the position of coach of Real Madrid at the end of last season. France national team legend that managed to give eight prestigious within 2.5 years.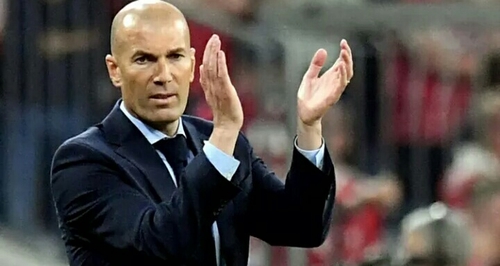 And rumors, zidane will train the national team of Qatar for the 2022 World Cup preparation later.

https://m.vidio.com/watch/1390879-4-tujuan-zinedine-zidane-setelah-mundur-dari-real-madrid?utm_campaign=vidio-share
The name of the type associated with the position of the party once was Director of Sport at Juventus. In addition, the 46-year-old coach was once rumored to be replacing Didier Deschamps as the architect of the national team in France.
Zidane: Jose Mourinho replacing open up due to the origin of the Portugal Manager was rumored to be involved with the friction of the Executive Deputy Chairman of Manchester United, Ed Woodward and star France origin, Paul Pogba.
The Special One is reportedly not happy because the Manchester United management failed to set up a fund to bring world class central defender. As a result, players sort of Toby Alderweireld (Tottenham Hotspur) and Harry Maguire (Leicester City) failed to arrive.
In addition, The Special One is also being being in the pressure for failing to deliver any degree create Manchester United on last season.