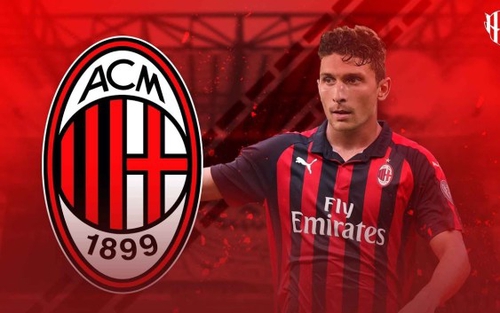 During this summer transfer window Italian clubs are very active on the market. Just few weeks ago Juventus had dropped transfer bomb on whole football community, by announcing that Cristiano Ronaldo has joined the club on 4 years contract basis. Such kind of transfer is a huge step for Juventus and overall Italian Football in perspective of gaining back the lost power and popularity of Serie A. When one of the two current best players in the World is moving to Italy, it is naturally that 2018/2019 season of Serie A will get a massive attention from rest of the world, which is undoubtedly a positive sign for the development of tournament. I have a feeling that Serie A is at last rising from its own ashes, like a Phoenix, and upcoming season will be a special one in all matters for the clubs and for the fans. And today Juventus and AC Milan have announced yet another transfer bomb, joined by scandal, like in the scenarios of best melodramas; Gonzalo Higuaín and Mattia Caldara went to Milan while Leonardo Bonucci made a scandal return back to Turin. For the most of Juventus fans Bonnuci became like Judah when he made a doubtful decision to join Milan club last season, the hate became even bigger after scoring goal in Turin he decided to celebrate it. This situation reminds me a return of Fabio Cannavaro from Real Madrid back in 2009, lets hope Bonucci return will be not as disposing as Cannavaro return was. Right now Juventus fans are disappointed; club lost one of most talented and perspective defensive youngster for quite old player, who still is skillful and extremely experienced, but who betrayed Juventus and lost love of fans, such circumstances doesn't make Juve fans happy and lots of them sees this transfers as a huge mistake of club management. Totally different mods are in Milan. Fans are ecstatic;. For at least two three seasons Milan will have a top level striker, a natural killer, a true number 9, a spearhead. He proved himself in every club he had played. I have no doubt that he will be a key figure in Milan attack and I wish him all the best in his new adventure. For now I won't talk much about about transfer of Gonzalo, as we all are familiar with this player, instead I would like to talk about the player who is still pretty unknown for majority of football fans, until recent events, his name is Mattia Caldara. Let's start with some facts which you should know about this talented youngster.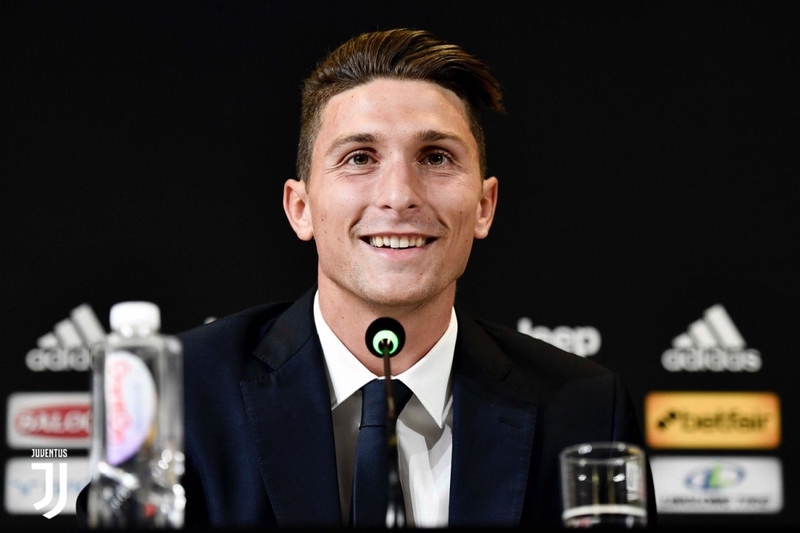 There always were clubs in Italy who have played role of "incubators". Clubs like Udinese, Atalanta, Sassuolo are a great breeding grounds for youngsters. Club managements either tries to invest in a raw talents from abroad or raise homebased talents in academies and later on majority of these players are moving to bigger Italian or European clubs. The good examples of such practices are transfers of Paolo Dybala from Palermo to Juventus, Matteo Politano from Sassuolo to Inter Milan, Franck Kessie, Andrea Conti from Atalanta to AC Milan, Bryan Cristante from Atalanta to Roma. In this case Mattia Caldara isn't the exception.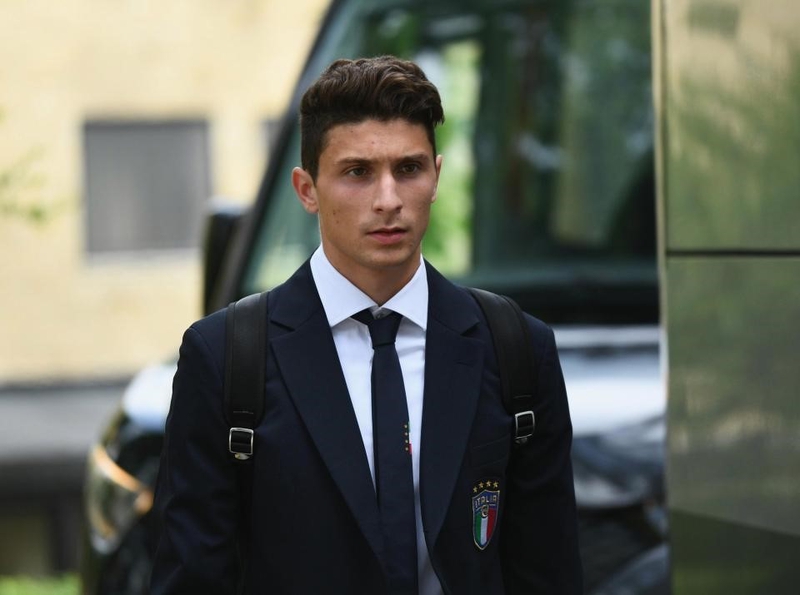 Caldara - born in Bergamo, has been in Atalanta since a young age. He joined hometown club as a child and moved through the youth categories over the years. At age of 17 he made his debut for Atalanta Under19s. After appearing regularly for Under19s Caldara made 22 appearances and became a key part of defense. Next season, the youngster made 23 appearances and earned a call-up from the senior Atalanda side, he came on as substitute in a Serie A against Catania. By the end of the season a loan period began in his career. In 2014 – 2015 campaign he went to Serie B to become a key part of Trapani club. He made 20 appearances and score twice. Next season he moved to Cesena club, and yet again he became an important part of the club defense, with 27 appearances, and helped club to finish on 6th place. He returned back to club in the 2016 – 2017 season, after two impressive loans Atalanta management understood that Mattia could become a key player for the squad, and it didn't slip from Juventus attention as in wither of 2017 Juve sign a four years contract with Caldara for €15 million with a free loan in option until summer 2018.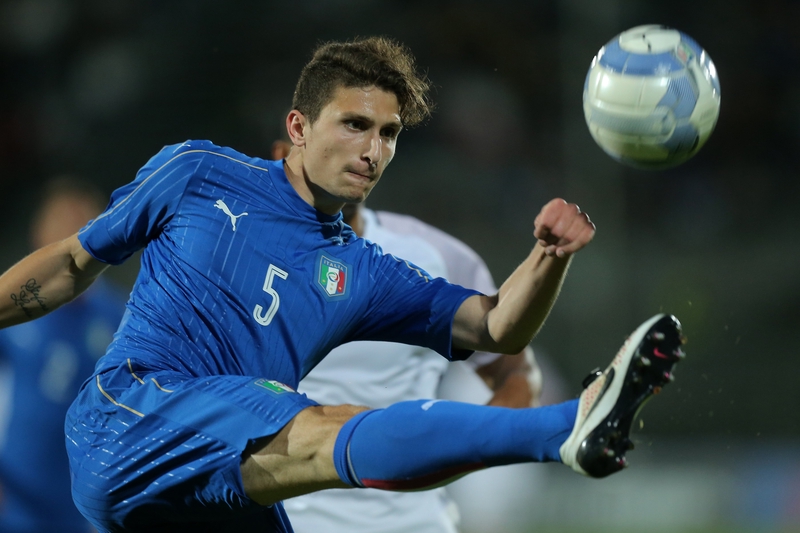 If you ever saw Mattia in action, you would immediately notice how physically and mentally mature he is. Recently his team mate Leonardo Spinazzola said about him: "Mattia already seems like a veteran – it's like he's 35 years old! He's really intelligent, he knows where the ball is going to drop in advance". Caldara is 190cm tall and weighs 75 kilograms, which makes him quite fast in sprint and maneuvering. And although, there may be lots of defenders around, who may be stronger and taller than Caldara, but he knows how to dominate the opposition forwards and force himself over them. He has an unadulterated heading ability, while he was playing in Atalanta sometimes it seemed impossible for opposition to penetrate defense line aerially, last season Mattia has won an average of 60 percent of his aerial duels. One of his three goals that he has scored has been a bullet header. It seems that he has a great heading potential that will be hopefully developed to a world class in Milan training grounds. Impressive sense of concertation in combination with great positioning, reading of the game and good marking technique helps him to close out opposition attacks in truly flawless style he doesn't allow forwards past him or get outpaced, out muscled. Just as all of us Mattia has weak sides, specialists are pointing out few of them. I will only stop to discuss one of them, which happens, in my point of view, to be more important for good team play. He has a weakness for playing short passes, and as he needs to bump his passing accuracy a bit more, it currently stands at 82 %, but there are times when he being under pressure can lose concentration and give the ball away cheaply. Due to this he is not confident enough to start an attack or make a first pass into a promising play, like Bonnuci was. Until the last minute I thought that this swap is just a rumor, as Caldara alongside with Daniele Rugani in future these two will be main pair of central defenders for Juventus, but I was wrong. We all know that club is obsessed with Champion League, they want to win it in all costs, and signings like Ronaldo and Bonucci are just another step in reaching club goal. With all respect to Caldara, Bonucci is far more experienced player in Champion League, and his connection with Chiellini is out of this world, they already are professors of defense, these two need half o second to understand what both of them need to do in order to stop opponent attack. Juventus has about two or three years until key players like Ronaldo, Chielli, Bonnuci will became too old to be force in Champion league, so management made an all-in deal. They made a risky decision, but we all know that luck support the brave ones. For me that's explain why management swap Caldara to Bonucci, as Mattia is still in progress and he need much to learn before he became a top player, while Bonucci is already a top player, with obsession to win Champion League after two lost finals, he will need to work very very hard to gain back love from Juventus fans. This makes him a perfect pick for the club.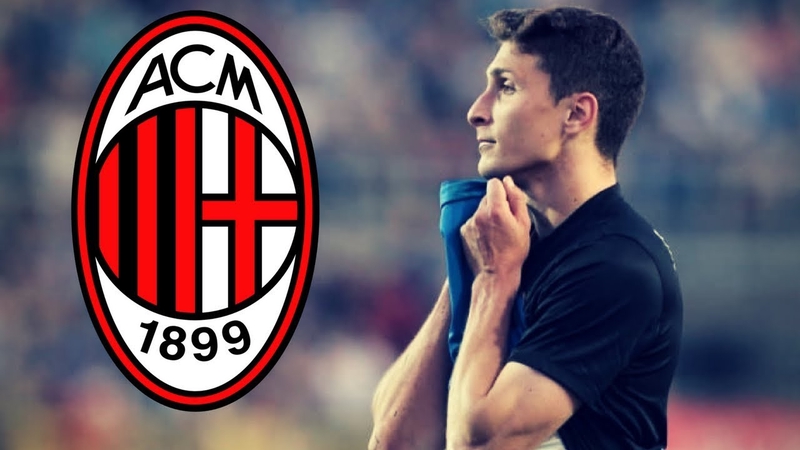 It is already official, Mattia Caldara signed a 5 year contract with Milan. We all know that Milan had some rough times over past seasons, but now with club legend Gennaro Gattusso as head coach, and return of Leonardo as sport direct, it seem that Milan finally will overcome problems. Club is trying to build team of young, talented player so they could again be strong force in Serie A and reach Champions League. Last season they signed two perspective youngsters from Atalanta, Andrea Conti and Franck Kessey moved to Lombardy capital. Conti yet didn't had a chance to fully express himself, as he suffered a cruciate ligament injury and missed most of the season, while Kessey played in almost all games and made him a valuable figure in center of midfield, this season Mattia Caldara will join them. These youngsters have a potential to become great player in future. Caldara will be a key part in Gennaro Gattuso mechanism, he will play alongside with Romagnoli, both young and still need much to learn, but future for these two seems to be bright as these two can grow to one of strongest central defenders pairs in Italy. Andrea Conti, Mattia Caldara, Alesio Romagnoli, Ricardo Rodriguez, Ivan Strinic yet another brilliant defender who joined club from Sampdoria, Davide Calabria and experience Ignazio Abate - will form a solid defense in the upcoming season of Serie A, and seems that great and legendary defense line of Milan is coming back!