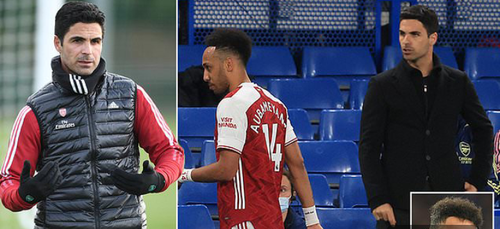 AUBAMEYANG'S EXIT: Mikel Arteta shares his thoughts
In a recent statement, Arsenal manager Mikel Arteta has shared his thoughts on the reasons behind Pierre Aubameyang's exit from the club.
From the statement, Arteta insisted he saved Arsenal from a player who was bent on giving the club nightmares. Moving on, he described himself as the solution to the problems caused by the Gabonese at the Emirates.
Details of Aubameyang's exit
Few weeks before the exit of the Gabonese, manager Mikel Arteta stripped him off his captaincy, and banish him from training with the club.
Then, during the final hours of the January transfer window, manager Mikel persuaded the player into making an agreement with the club to terminate his contract.
The contract termination was done, in other to enable the teams interested in him take their minds away from any transfer fees.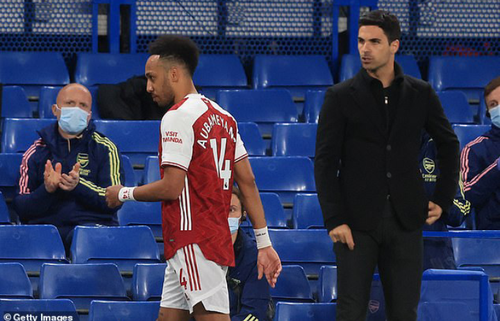 Aubameyang's move
After the termination of his contract, manager Aubameyang secured a move to Camp Nou giants Barcelona and has now made his debut with the Catalan side.
After leaving, the striker took to his social media to apologise for not giving the fans a proper goodbye. Insisting Mikel Arteta's hostile attitude was the reason be left when he did.
Overview
Arteta was fed up by the lack of dedication from the Gabonese, hence his quest to let the striker go.
Fans and supporters alike can only hope for the best for both parties and they move on with their careers.