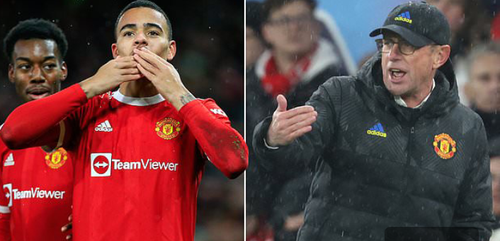 CHAMPIONS LEAGUE: Ralf Ragnick insists he would make Greenwood his primary concern
English winger Mason Greenwood was a joy to behold in Manchester United's 1-1 draw with Young Boys in the Champions League.
Seeing how sensational his performances have been, head coach Ralf Ragnick has pointed out that he would now be making Greenwood his major priority.
Insisting that the goal would be to help the English man grow mentally, physically and otherwise.
The game against Young Boys
Manchester United's game against Young Boys proved to be a formality, after the Old Trafford giants had already made it through to the last 16 of the competition.
With these facts in mind, Ralf Ragnick gave an opportunity to the fringe players. The likes of Marcos Rashford, Cristiano Ronaldo, Alex Telles and the likes were out of action.
They were replaced with Luke Shaw, Aaron Wan Bissaka, Elanga and Eric Baily.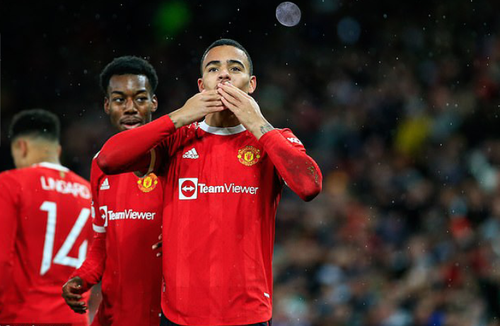 Greenwood shines brightest
Of all the players giving game time, Mason Greenwood was the one who shun brightest. Even going on to score an acrobatic finish against the Young Boys team.
In a post-match press conference, Ralf Ragnick pointed out that Greenwood has proven himself to be a major talent for Manchester United.
Rounding up his statement, Ragnick insisted that he would now make Greenwood a priority. As he wishes to see him grow in his career.
Overview
The statement from Ragnick has come as an interesting one to many Manchester United fans.
As they belief Ragnick is one who has the ability to develop the career of Mason Greenwood