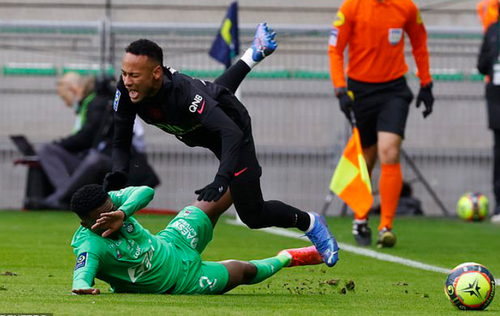 LIGUE 1: Injury update on Neymar
Brazilian international Neymar has given an update on his recovery process, after being out of action due to an ankle injury.
In his social media handle, the Brazilian gave an update on how his recovery training was going by posting a video workout session.
Neymar's injury
The PSG winger received a knock in a no Ligue 1 game against Saint Etienne. The injury meant that Neymar would miss the remainder of their 2021 campaign.
That notwithstanding, the Brazilian has constantly shown no signs of slowing down in terms of his training regime. Neymar looks eager to make a return and has been putting in the much-needed work.
Neymar's return
Although no date has been given for the Brazilian's return to the field. It is understood that doctors predict a month time.
In other words, Neymar would need a timespan of at least 30 days more before he can return to proper footballing action.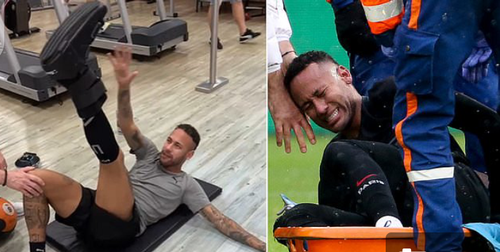 Games to be missed by Neymar
During the remainder of his absence, Neymar would most likely miss PSG's French cup game against Vannes on the 3rd of January.
Also, he would be absent for their game against Lyon on the 9th of January. There is a high probability he would be absent for games against Breast and Reims in the end of January.
Overview
Over the years, Neymar has not been known for his dedication to training and rehabilitation process.
However, it is great to see him showing such high level of commitment. We can only hope he gets back to action sooner.