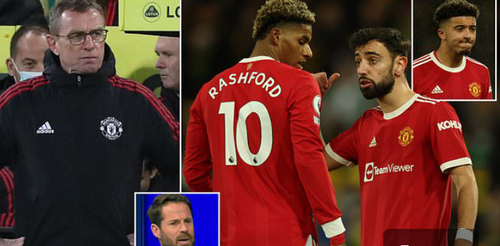 PREMIER LEAGUE: Jamie Redknapp accesses Manchester United's performance
English pundit Jamie Redknapp has shared his thoughts on Manchester United's performances ever since the arrival of Ralf Ragnick.
According to Redknapp, he pointed out that it would take a lot from the Red Devil's side to get to the heights Ralf Ragnick wishes to take them to. From he statement, he made it clear that a good number of Manchester United players have developed bad habits over time.
Hence, trying to be disciplined might prove to be a though nut to crack.
Manchester United's most recent performance
The most recent performance for Manchester United came against fellow Premier League side Norwich City. The Red Devils performances left so much to be desired.
The German tactician Ralf Ragnick watched his team as they battled to emerge as 1-0 victors over the Norwich side. Once again, the man of the movement, five time Balon d'Or winner Cristiano Ronaldo came to the rescue.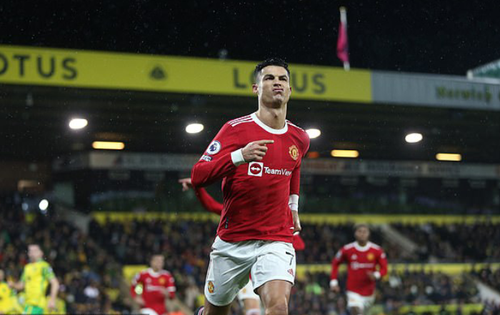 Redknapp airs his view
English pundit Jamie Redknapp was far from impressed in terms of the performances of the Manchester United players.
According to him, he pointed out that it would take a lot for Ralf Ragnick to get United to where he desires them. From Redknapp'z statement he insisted that many of the players are not ready for a change.
Overview
Seeing Manchester United struggle to beat a team like Norwich was pretty unimpressive for many.
It is clear that manager Ralf Ragnick has a lot of work to do with the team in other to get them to their best.