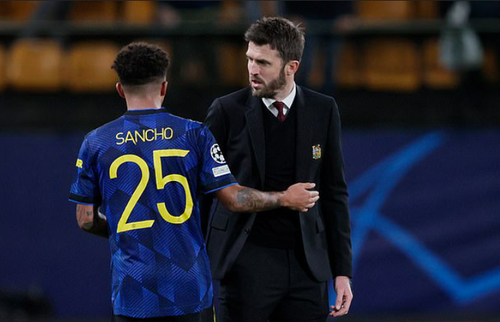 PREMIER LEAGUE: Michael Carrick backs Jadon Sancho to have an incredible Manchester United future
Red Devils legend Michael Carrick has shared his thoughts on Jadon Sancho's future at Manchester United.
According to Carrick, he expressed optimism that Jadob Sancho is ready to take his next step at Manchester United. His thoughts were shared in regards to Jadon's first goal for Manchester United in the Champions League.
SANCHO'S START AT UNITED
The English forward has not had the best of starts to his Manchester United career. Ever since his 75 million euros move to United, Sancho has been a shadow of what he was at the Signal Iduna Park.
During his time with Dortmund, Sancho remained an integral part of the German side. Scoring 54 goals and giving 67 assists.
Yet, until is first goal in the Champions League against Villareal, Sancho had a clean shit of goals for Manchester United in his first 15 appearances for the club.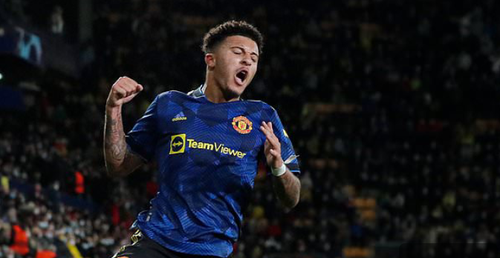 MICHAEL CARRICK'S STATEMENT
Following the late goal scored by Sancho against Villarael in the Champions League, legend Michael Carrick has insisted that this is a start of many good things for the winger.
Carrick urged Manchester United fans to support Jadon Sancho and give him time. Insisting it is quite difficult for many young players to adapt to these changes.
OVERVIEW
The message from Carrick was clear to the fans, Sancho should not be thought of as a failure in Manchester.
Instead, he should be given time and support and he would bounce back to his glory days.