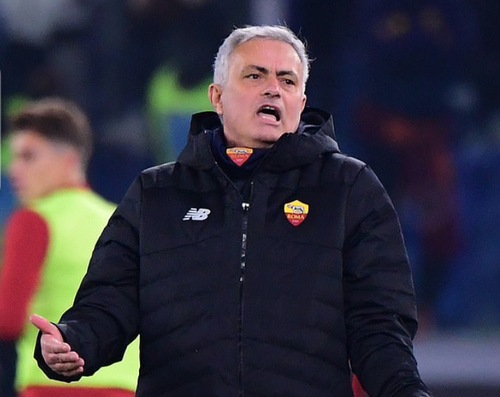 SERIE-A: Jose Mourinho vents his annoyance on journalists after defeat to Inter-Milan
Jose Mourinho was left pissed after AS Roma's defeat in the hands of Inter Milan. So much so that when he was asked questions by journalists, he vented his anger on them.
HIGHLIGHTS ON THE GAME
It is no news that AS Roma were defeated by 3-0 by Inter Milan. The goals came from Ex-Manchester City striker Edin Dzeko, midfielder Calhanoglu and Dumfries.
The defeat for AS Roma is no doubt a tough one to take especially after experiencing a defeat as well in their last game against Bologna.
The result against Inter Milan takes Roma to fifth on the Serie-A table. And about 9 points of the Champions League places.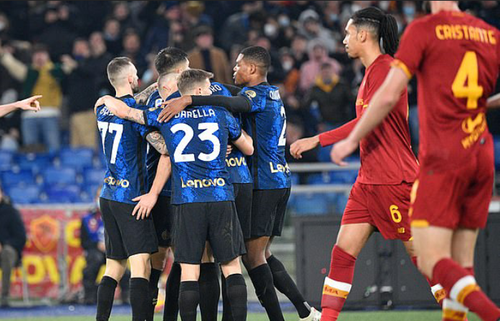 MOURINHO'S PRESS CONFERENCE
In his post match press conference, Mourinho let his rage get the better of him, leading him to make derogatory statements about the journalists.
When asked some question about the game, Mourinho fired straight shorts at the Journalists, pointing out that their jobs where much more easier than his.
More to that, Mourinho rounded up the statement by stating that the aforementioned fact, was the reason why he makes more money that these journalists.
OVERVIEW
Mourinho has always proved to be a controversial individual ever since his arrival at the scene as a manager.
The Ex-Manchester United and Tottenham boss would always be quick to talk about whatever things he finds disturbing. The is clearly a tip of the iceberg of what he is capable of.