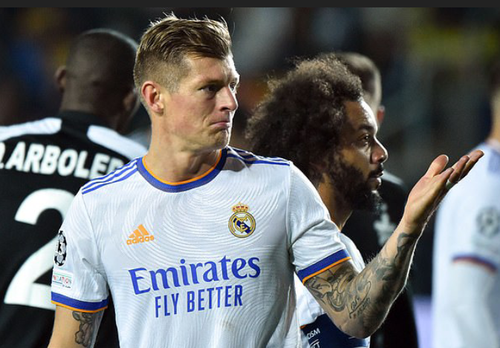 TRENDING: Toni Kroos expresses reservations of Lionel Messi's 7th Balon d'Or award
Two Real Madrid legends have expressed their reservations about the gifting of Lionel Messi his 7th Balon d'Or award yesterday.
According to Toni Kroos and Iker Casillias, the naming of Lionel Messi as the Balon d'Or winner was one done without the consideration of merit.
COMPETITIONS FACED BY MESSI
Messi was named the Balon d'Or winner after emerging ahead of Bayern's Robert Lewandolski and Italian midfielder Jorginho.
The seventh Balon d'Or from Messi is indeed on of the greatest footballing achievement by any player. And could mark the end of the G.O.A.T debate about himself and Cristiano Ronaldo.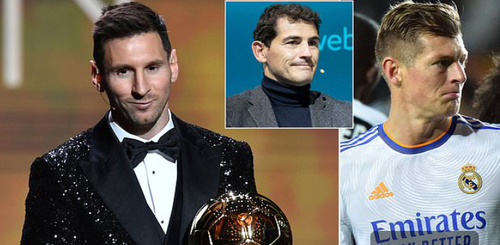 LIONEL MESSI'S 2020/2021 SEASON
The Argentine was in fine form for both club and country. He finished as La Liga's highest goal scorer, with 30 goals although his team came 3rd on the table.While representing his national side, he helped them clinch the Copa America title while finishing as the highest goal scorer and highest assist provider.
TONI KROOS AND IKER CASILLIAS GIVE THEIR OPINION
According to the viewpoints of these Real Madrid legend, they expressed discontent over Lionel Messi being announced as the winner of the award.
According to Kroos, the likes of Lewandolski, Jorginho and Karim Benzema should have been ahead of Lionel Messi.
OVERVIEW
The statements from Toni Kroos and Iker Casillias can now be described as crying of spilled milk since Messi has already emerged winner.
Nonetheless, it is interesting to see that others are giving their opinions on the nominees are winners of several awards.