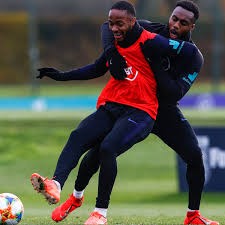 Football all over the world is beginning to resurrect gradually, except for the few countries that developed thick skin for the new covid-19 who's football leagues went on, at a point, all football leagues and sports in general have came to an abrupt stop.
In Europe for example, after Germany, whose Championship has already resumed (since mid of May 2020), England will closely follow, Spains Liga is expected to resume around mid June too. Premier League clubs already had a consensus to recommence almost the same time with La Liga in June as well. According to news media, competitions will commence Wednesday, which is precisely three weeks from today.
---
It is common knowledge that the EPL had commenced training about a week ago and is expected to recommence matches mid June. Two matches will be played late which are the matches between Manchester City vs Arsenal and Aston Villa vs Sheffield United. The week to follow will feature series of matches in 9 days at stretch which will bring to an end the 2019-2020 EPL season.
---
Sincerely @izge.