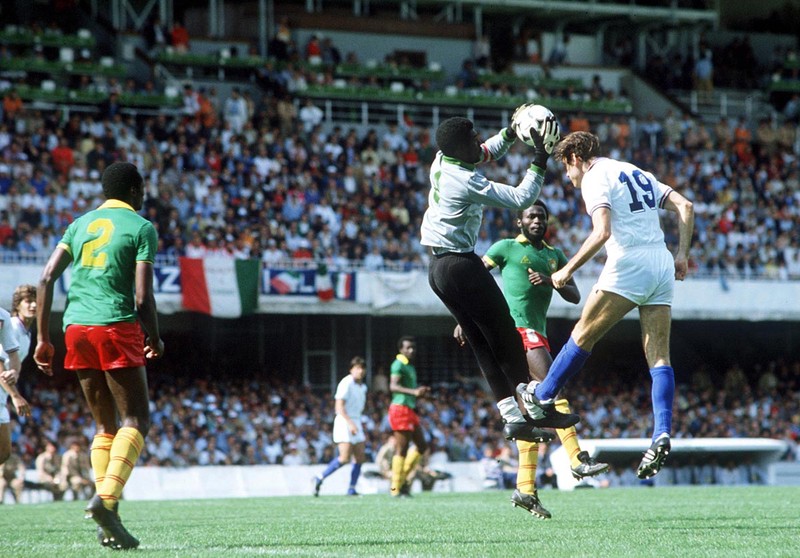 Watching the 2019 CAN championship and the unfolding dramas going on, it is very difficult for an avid football fan not to miss, the Legendary Goalkeepers of African descent, who have dominated not just the African continent, but also other parts of the world. The likes of Thomas Nkono, Vincent Enyeama, Jacques Sango'o and Peter Rufai's easily come to mind. Save for one or two keepers among them, the goalkeeping skills currently being displayed in my opinion is disappointing.
Many of the goal keepers if not all, have fumbled with the ball or made costly mistakes on more than one occasions as the 2019 CAN championship continues. The Coach of Nigeria's super Eagles is still searching for his number one keeper among the three that he has used so far. Some analyst blame the elimination of Egypt on the poor judgement of the Goalkeeper, the Ghanaian's blame the Goalkeeper for not stopping at least one goal from the 5 that were kicked from the penalty spot for poor judgement and so on and so forth.
There is but only one or at most two Goalkeepers on the African continent that are plying their trades outside the region in superior position. With all the collections of Goalkeepers holding sway right now in the 2019 CAN, only Ajax's gate keeper, Andre Onana is number one at his club side. If one goes through the profiles of the entire 24 goalkeepers and their assistants, one will be surprised by the discovery that, virtually all of them are bench warmers or in assisting capacity in their respective clubs, especially for those who are foreign based. Except for Andre, if by chance some of them are number one goalkeepers, the clubs may be of lower divisions.
In fact, Fabrice Ondoa plays in a modest Belgian club Ostend, Carlos Kameni is a substitute goalkeeper in fenerbahce, Istanbul, Alfred Gomis is the second to his compatriot Edouard Mendy. Both goalkeepers are raised overseas, in Italy and France respectively. Perhaps that is why both of them are on top of the chain that has no competition.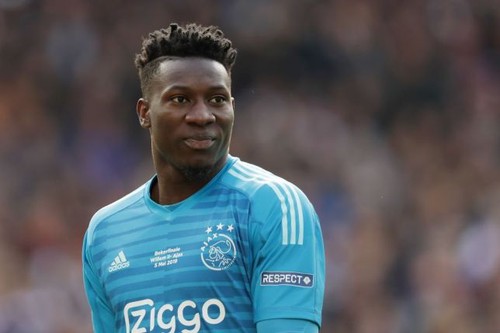 The Man Standing Out.
The trio Kameni, Ondoa and Onana, were all born and raised in Cameroon. But as usual, all roads leads to Europe for every aspiring football star. The 3 compatriots did part of their trainings in Europe to attain the privileged positions they are at today. However, the one that stands out the most is Andre Onana who is presently number one Goalkeeper of his club Ajax of Amsterdam.
Poor Quality Of Training.
I am not by any chance questioning the ability of the African goalkeepers, but the quality of training comes to scrutiny. All the reputable and high level trainers of African descent have left the shores of Africa for Europe to coach the goalkeepers of prominent clubs. Of course one cannot blame them for the exodus. The quest for greener pastures in Europe and other parts of the Western World is a need. It is common knowledge that footballers retire early in life, and the uncertainty of what the future holds makes it imperative that ones future is assured, hence the exodus to Europe, where true and real training is, and above all, the money too. Also, the clear absence of motivation in the African continent is another matter entirely; government football officials do not make provisions for regular training's and seminars to regularly update football coaches on the new improvement fresh afoot in the technical aspect of the game as regards to Goalkeeping.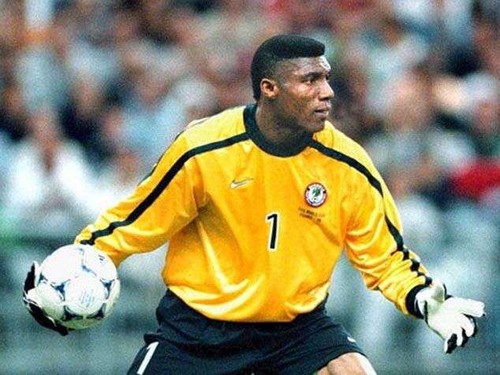 THE NEED FOR A WORKABLE TRAINING SYSTEM
There are quite a number of former African goalkeepers who have turned overnight coaches. They became automatic coaches from the day they retire from active goalkeeping. The ever miserly government officials give retired goalkeepers the nod to officially train upstarts, they pay the coaches stipends when the month ends. However, it is one thing to be a former goalkeeper and another thing entirely to be a licensed coach. Without going to a coaching institute in other to learn new and advance coaching techniques, any country or coach who thinks that that is enough is on course to failure. Knowing how to transmit skill does not lie alone with 'having done it oneself', but the knowledge of how to impart it to another is too important to ignore, whether for economic purpose or just sheer carelessness. If any African country wants to succeed in that department, training and retraining is a most.
CONFEDERATION OF AFRICAN FOOTBALL'S (CAF) INTERVENTION.
For Africa to achieve considerable improvement in this regard, football bodies must be involved by way of passing a bill in any of her future general meetings to make it mandatory for coaches and would be coaches to have at least a Diploma as minimum requirement. Noticing this deficiency by CAF, the need to do something about it became imperative, thus leading her to organize an exclusive seminar for 3 weeks in Morocco, which is aimed at improving the quality of management and training for coaches.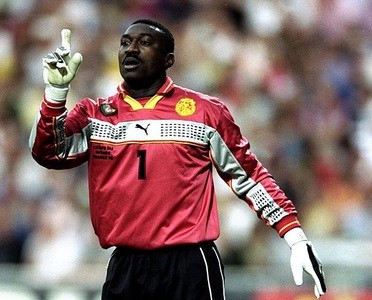 What remains to be done among other things by the African football body is to also make sure that every football academy in the continent have instructors with the necessary certificates relevant to their area of coaching. Failure to provide certificates with sufficient proof will attract penalties and eventual shut down of such academies when compliance are not strictly adhered to. In addition, Football Academies and other prominent clubs, can without being prompted, enroll their technical staff or at least invite reputable instructors from Europe for refresher courses and seminars periodically.
Football is a serious business, and for any African country to enjoy a degree of success in the Goalkeeping department or Football in general, there is no room to be miserly with finances when results are desperately in need. Football in its entirety has moved on or in fact has evolved, so to speak. African countries and clubs cannot do things in the old ways and expect results; something has to give, for visible and satisfactory improvements to take hold.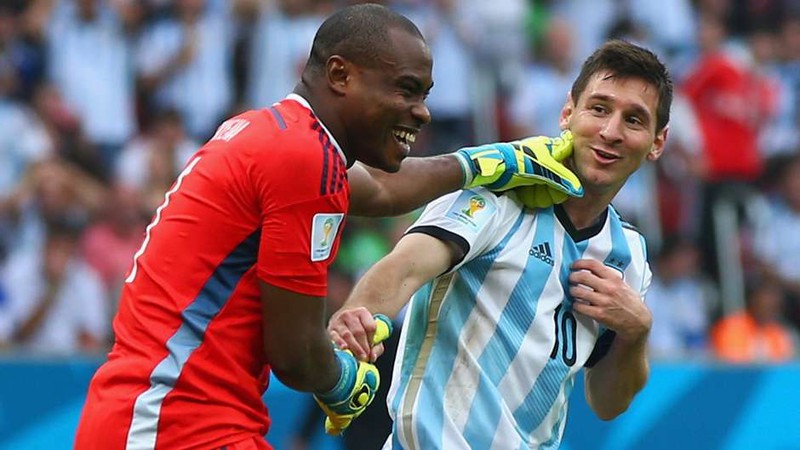 If such measures are put in place, it will definitely restore the confidence of the goalkeepers such that when foreign clubs bid for their purchase, self doubt goes out through the window, while confidence comes in through the door.
Finally, foreign clubs that hitherto groan and complain when it discovers that newly purchased goalkeepers from Africa do not meet its basic requirements will become a thing of the past. There will be no need to raise extra budget in other to provide special technical training's just for Goalkeepers to acquire basic goalkeeping skills
ALL THE IMAGES USED FOR THIS BLOG ARE GOOGLE SOURCED.
Thank you as usual for stopping by, Sincerely @izge.