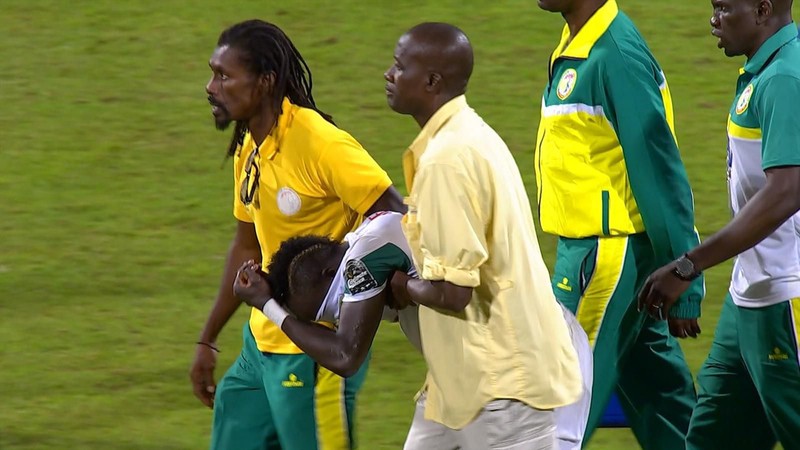 Sometimes in our lives, certain events do happen that makes us either very happy or very sad. Happy situations are usually accompanied by laughter's, and tears of joy. Parents cry when they see their children receive degree certificates, lovers cry when they are apart for an extended period of time, athletes cry when they win or lose an encounter.
In sports, tears of joy are a common sight during and after matches among athletes as well as fans. However, there is that shadowy but real figure of joy that athletes, fans, and sports management cannot do without; tears and sorrow. Yes, tears and sorrow are not confined to when one looses a loved one, or something dear, it can be felt when a match is lost, a goal is not scored, for non performance, criticisms, injury and so on and so forth.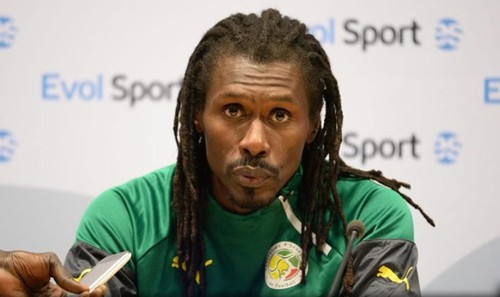 In a press conference after the Equatorial Guinea match against Senegal, the coach of Senegal Aliou Cisse used the opportunity to comfort Sadio Mané, who in actual sense is the only one to know the real reason for his rivers of tears. According to the coach "Sadio is a competitor who always wants to offer his best and give an impressive performance any time he plays football. Today, he was not too happy with himself. It is up to the team and his team-mates to help him, and I'm sure he'll be back in a short while with the usual big Sadio Mané performance for the national team."
An obviously distressed Sadio was seen being consoled by his fellow compatriots as he walked off the pitch shedding tears after the Liverpool star helped his teammates beat the Guineans for the African Cup of Nations Qualifier.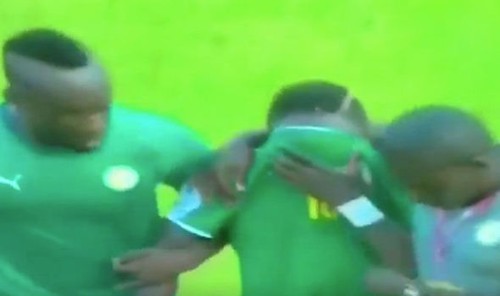 Why did Sadio broke down in tears? Was it due to frustration? Was it for want of respect?Was he overwhelmed by injury, criticism or just tears of joy for the victory over Equatorial Guinea? It should be known that this is not the only occasion where Sadio has shaded tears during and after football matches especially in international tournaments.

One would expect that a footballer, who has graced the rank of superstar hood by now, should be impervious to booing and jeers by football fans. But this goes to show that super athletes, with all their fame, money and accomplishments are no different from any other ordinary individual out there. Like every other human, they too can be compelled by circumstances to display well up of tears and sorrows, which is a safety value for the overflowing emotions raging inside.
It is a common knowledge that fans and spectators do have minds of their own. They tend to forget easily the 99 good performances, but crucify an athlete for just one or few spells of non performance. The Senegalese football fans should learn to applaud athletes at all times no matter the situation. For example, if the machines/devices we use everyday do break down or fail to render optimum performance, then it is unconscionable to expect humans to be 100% all the time.
It is a good thing that his team mates at Liverpool and its fans are happy with Sadio's performance for the club. They quickly showed their support with the out pouring of praises and commendations on twitter.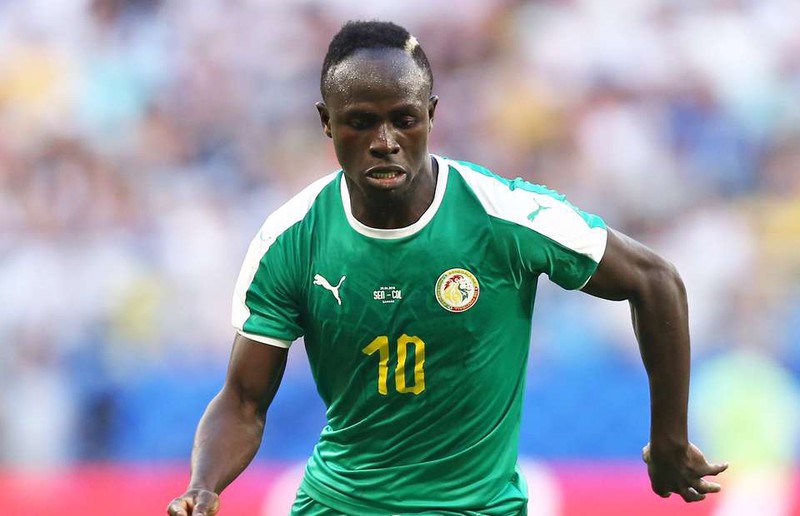 On the positive side, I think being a serial weeper, crying it out has been an avenue by which Sadio gets toughened back into the kind of competitive frame and form to his advantage. Also, it is very possible that it may be the kind of fine tuning he needs in other to make next international duty a superlative one, to the satisfaction of his compatriots. In the event that he does not meet the fans expectations, he should take consolation in the fact that there are other football stars as Messi who have not been able to fully satisfy the Argentinean football fans.
Truly, Sadio is the only person who can offer an explanation or the reason behind his wailing. But whether he offers an explanation or not, as far as I am concerned Is immaterial. What matters most is for him pick himself up and be the Sadio the world of football has come to know. One or two international let downs are not sufficient reasons to elicit self doubt or condemnation, nor enough to evaluate an overall performance of an athlete by fans or anyone else for that matter.
ALL IMAGES USED ARE GOOGLE SOURCED.
Thank you as usual for stopping by. Sincerely @izge.