It's going to be a healthy battle for who's going to start the league in the first position, it's a great way to get the league off to a bright start. Both teams have a fresh sheet with which they can recreate their performances last season or prove that you can do a lot better in this new season.
Being first place at the beginning of the league may not actually make a big difference if the team isn't strong enough. However, for a team that can struggle and has some level of quality, it could further inspire and motivate the players. Any of these two things can push on from here and who knows, they may just come out in the first four at the end of the league.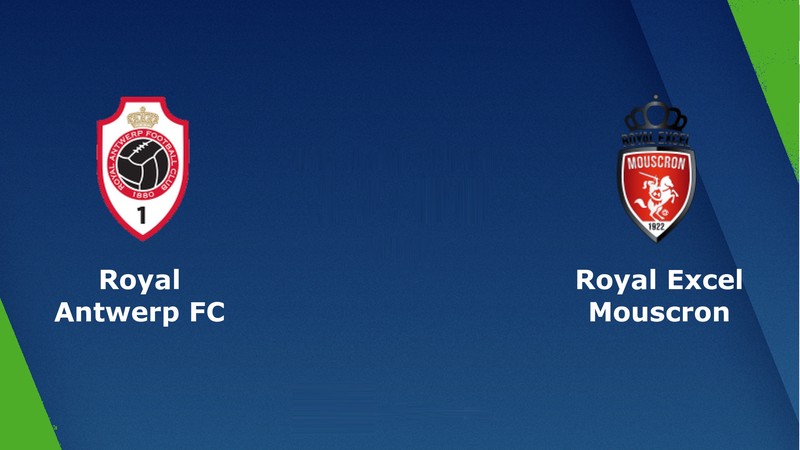 Head to Head
You can expect a really tough duel in this match. These two teams seem to be very tough sides against each other. The past eight games, Royal Excel Mouscron has had more wins, and, in fact, not more goals than Antwerp. At a point, they lost their ability to win against Antwerp where they lost 3 straight games right after they drew one.
Antwerp lost their last game against Royal Excel and it was a 3 to 1 loss which never happened in all of their last 8 matches. Could it be that Royal Excel is coming back on top? Well, let's see how it goes tomorrow.
Winning Margins
None of these two teams has made any big difference in terms of winning margins. The only time they had a 2 goal margin was in their last meeting we're Royal Excel actually won the game. Every other game has ended in either a one-goal margin or a draw.
You can't expect anything more than this in their match tomorrow. However, considering the fact that Royal Excel was able to score three goals in the last meeting, we can assume that just maybe they can pull it off again.
Previous Games Record
Comparing their records since the beginning of the year, it's quite obvious that Antwerp has performed a lot better. Winning up to 6 of their games in January. Although they haven't been at their best, remember we're only comparing their records with those of Royal Excel Mouscron. They have lost 4 and have drawn 4.
Royal Excel Mouscron, on the other hand, has performed poorly. Just in January and February they lost a total of 5 games and won just three, no draws. Comparing these stats to those of Antwerp, we can't see any possible way that Royal Excel can secure a win in this match. The only advantage they have is that they're going to be the home team.
None of these two sides can be said to have a team strong enough to ruthlessly thrash the other but this game almost slightly moves in favor of Antwerp.
Prediction/Verdict
Antwerp is going to be the home team, even though it's unlikely that it would make any difference in the match, but we'll leave the odds at 2.5 for Antwerp to win, 2.0 for Royal Excel Mouscron, and 1.5 for a draw which seems highly likely.
May the better side win.
---
Join CoinGyan Telegram Channel to Get Free Trading Signals, Crypto Guides and Much More