You don't need a soothsayer to tell you that Arsenal is currently on a form that should even scare bigger teams like Liverpool, Chelsea, Manchester United, and the others. Being placed face to face with Westham should be a pretty easy prediction. Although Westham is also one of the teams we will have to look out for this season, they can't stand against the current Arsenal side.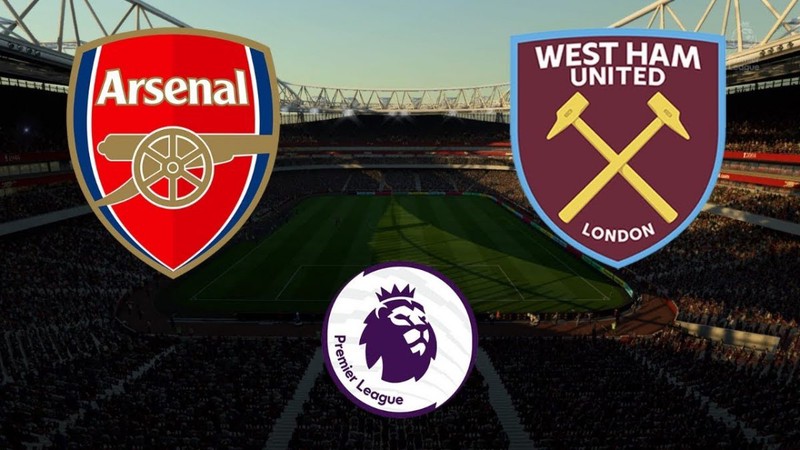 In this article, we'll compare and contrast their stats to see which team is better positioned to win in their game tomorrow. We'll look at their head to head stats, their previous games, and then we'll predict what the results would be so that you can have a clearer understanding of the situation before you stake your money.
Head to Head
Betting entirely against Arsenal in this match is just like giving your money to a betting company for no reason. Five seasons ago up till last season, Arsenal had terrible records back to back, but even at that, it didn't stop them from thrashing Westham whenever they met. Westham hasn't posed a significant threat against the Arsenal side, and they don't look coordinated enough to do that yet.
Arsenal and Westham have had a total of 38 meetings. Out of the 38 meetings, Arsenal has won a total of 25 games, Westham has won 6, and the remaining seven matches ended in draws. Counting all the games they've played may mean we're going too far. In the last eight games, Arsenal has thrashed Westham 6 times, Westham won just one, and the last one ended in a draw. It is evident that if Arsenal wins in tomorrow's match, it would not be shocking.
Previous Games Records
The two teams played in the last Premier League, so we can't say that one had a more challenging competition than the other. Aside from just playing in the Premier League, Arsenal also beat Liverpool to win the Carling Cup. That alone should show that they're one of the strongest contenders in the Premier League this season.
Arsenal has only faced one loss in the last eight games, and it was against Aston Villa. They have won every other game they've played. Although they played a full-time draw against Liverpool in their second to last game, they took the win with penalties. They have proven themselves worthy of making it to the top four this season if any of the other teams don't hold strong.
On the other hand, Westham has won 4 out of their last eight games, but if placed against the stricter sides that Arsenal was made to face in these last eight games, they probably wouldn't have had that many wins. They have lost only two of the games, and it was in their most recent two matches. The remaining two were draws.
Predictions/Verdict
We'll place the odds for this game at 1.5 for Arsenal to win, 3.5 for Westham to win, and 2.5 for a draw.
May the better side win.
---
Join CoinGyan Telegram Channel to Get Free Trading Signals, Crypto Guides, and Much More