Crystal Palace and Brighton, one of Premier league's less popular rivals, will be going head to head against each other this coming Monday. Whereas the bone of contention between these equally skilled teams, dates back to the'70s, it only gained the world's appeal during the playoffs in 2010, when Brighton resolved its locker-room issues. From that time onwards, the seagulls and the eagles have had their hands on each other's throat trying to prove to the world, once and for all, who the better team is.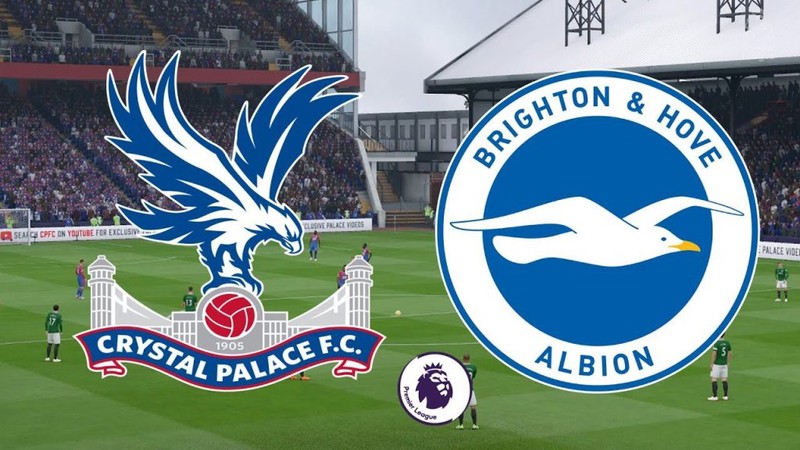 This rivalry between the two teams has spiraled into a world-wide derby amongst their fans, and it's now being referred to as the A23 derby and the M23 Derby. The derby between palace and Brighton has spanned over 3 decades with Brighton holding a record 40 wins over their Croydon-based rivals, Crystal Palace. Palace, on the other hand, boasts of four cup game victories with a record 33 league game wins. The derby between these two has been intense, No doubt. Looking at the scoreboards, they both have an equal opportunity of winning the league game on Monday. At the end of the day, whether the Eagles win or the seagulls emerge victoriously will depend on how prepared they are compared to their opponents.
What do the scoreboards say?
Roy Hodgson's side has failed to deliver any groundbreaking results this season with the greater part of their matches ending without them conceding a goal. As of now, the Palace scoring record is the second-worst in the 2019/2020 premier league season and they sit just 3 points ahead of their local competitors, Brighton. Brighton, on the other hand, realizes that another defeat in the premier league games will push them deeper into the relegation zone. Thus, they'll do everything in their power to ensure that they emerge victorious on Monday, all to the chagrin of their M23 derby counterparts.
With only a single victory to its name, Brighton needs a win more than Palace. Besides, Graham Potter knows that a win against the Eagles will even the odds and put them on the same spot as Palace on the premier league table. For this to happen, Potter will have to use the best of the best amongst his ranks for the showdown against C Palace. Crystal Palace will probably do the same, to save their spot on the table and possibly push higher to draw level with Arsenal or Sheffield United.