Guess who just got released from the championship. Fulham was relegated from the Premier League a few years ago, and now they're jumping right back to challenge some of the toughest teams in world football. Sadly, their first match is going to be against the currently blazing hot Arsenal side. Will Fulham be able to match Arsenal's current form? Will Arsenal allow themselves to be beaten by a team that's barely just made it out of relegation? We'll find out in this article.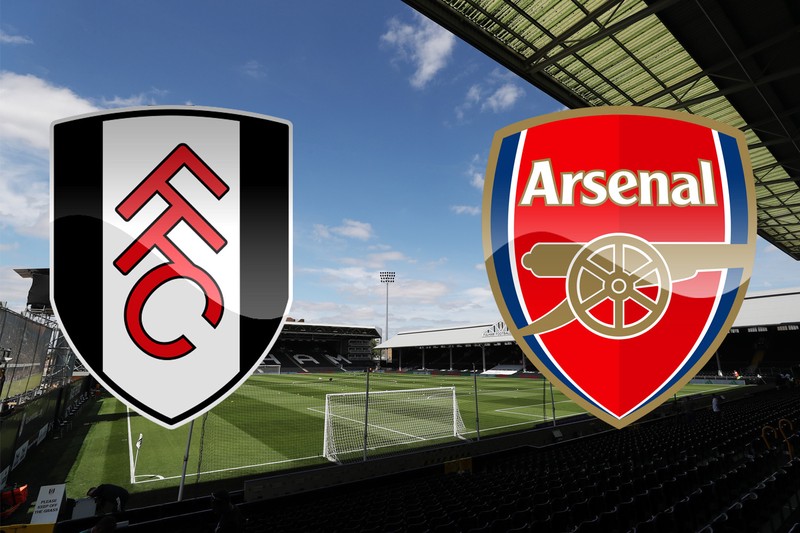 Head to Head
There is absolutely no competition between these two teams. Arsenal is taking the lead, and the way it looks right now, Fulham has only very little to do to change that. There's no way one can see their head to head records alone and still think that Fulham will manufacture a draw.
The two teams have played 28 games since they have been meeting, and, unsurprisingly, Arsenal is taking the lead with 20 wins on their side. Fulham has only won 3 of the games, and the next one doesn't look like it's going to be in their favor either.
Fulham needs to come with some form of energy to match Arsenal in the game tomorrow. They shouldn't come to try to defend; they should aim for all-out attack and all-out defense. Arsenal would be expecting a defensive side.
Previous Games Records
If the previous games are anything to go by, you must remember that they played in totally different leagues. Arsenal played against rigid sides like Manchester City, Manchester United, Liverpool, Chelsea, and the likes. On the other hand, Fulham was playing against sides like Cardiff City, Reading, Newcastle United, Middlesbrough, and the likes. The competition is incomparable in the two leagues.
In the last eight games, Fulham has won 5 games and lost only one. They have also drawn one. The only game they lost was against Cardiff City, and it was in their own home. The loss came one match after they'd thrashed Cardiff in Cardiff's home.
Arsenal may have had one loss more than Fulham, but they would still be placed ahead of Fulham any day. I'm pretty sure that the betting sites agree with me. In the last eight games, Arsenal also won 5 matches, lost 2, and drew one. In those five wins, they beat the current champions of England twice. They also beat Chelsea and Manchester City. With this kind of record, Fulham doesn't stand a chance.
Winning Margins
Arsenal is the better side when it comes to winning margins. They've managed to thrash Fulham with 5 - 1 and 4 - 1 in their last two meetings. Also, in the Premier League, they beat some big teams with two goals or more. Fulham has done well, too, considering that they played against teams on the same level, but they're not a match against Arsenal in terms of goals.
Predictions/Verdict
This game is possibly going to end in 3 - 0 in favor of Arsenal. We'll place the odds at 6.5 for Fulham to win, 1.5 for Arsenal, and 4.8 for a draw.
May the better side win.
---

Join CoinGyan Telegram Channel to Get Free Trading Signals, Crypto Guides and Much More