Germany is set to host Turkey on Wednesday, 7th October 2020 as they look forward to the UEFA Nations League Campaign which is to commence a few days after the match. A Friendly International match which takes place in RheinEnegiesStadion and kicks off by 19:45 (UK).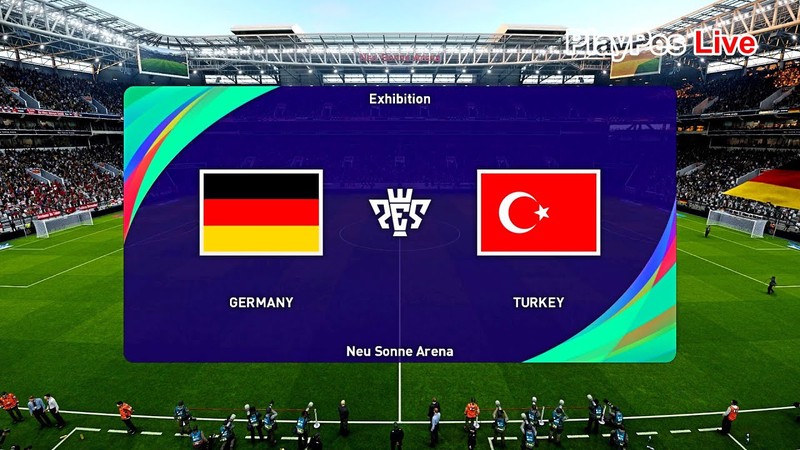 In terms of the performance of the two teams in their matches, it can be noted that they have not done enough, at least to their fans and citizens' expectations. And I think they are ready to bring something out of nothing this time around.
According to the head-to-head analysis, it was made known that the two countries had met each other almost a decade ago, competing for Euro qualification. A tough match indeed, but Germany won the match as they played 3 against 1 with their opponent.
Flipping the pages of numbers they have met in the past decade, it was noted that they have only played twice with each other. Joachim Löw took the glory as they defeated Turkey in the two matches. Turkey has no win nor draws in the matches.
According to the above head-to-head statistics, there has been an average of 3.5 goals, out of which the German Machine has an average of 3.0 goals leaving the remaining for their opponents when they met for the matches.
However, looking at the performance of Germany in the last match against Spain, we can see that it was not encouraging as they would have been defeated by Spain's opener which was later equalized by a goal scored in the injury time.
Looking at the two teams' performance against other teams in the last 12 months, we can see that Germany has won three matches, drawn three, and haven't lost any matches out of six matches. Turkey, on the other hand, has won two matches, drawn three, and lost one out of six matches.
Match Prediction
Despite the fact, the match is just a friendly one between the teams and Low is looking forward to resting his first eleven for the task ahead, yet I think any line-up set before Turkey should be able to make the team expectations.
Resting on the shoulder on their last match against Spain, they should tighten their belt to play hard on Turkey. Goals from both teams should be expected as the teams are up and running to face each other.
For the match, we predict 3.5 goals in this Wednesday's match and a great defeat from Germany to Turkey.
Germany 3 -1
---
Join CoinGyan Telegram Channel to Get Free Trading Signals, Crypto Guides, and Much More