Does Inter Milan have anything to lose if they manage to lose this game? Is Napoli going to give them the power to decide their fate? You have to know that Napoli would be getting a step ahead on the table, and Inter Milan has Atalanta and Lazio on their tails seeking to drag them down from 2nd to fourth in just a matter of one match.
Inter Milan has to play this game with all seriousness, or they're going to regret it, especially considering that they're the home team.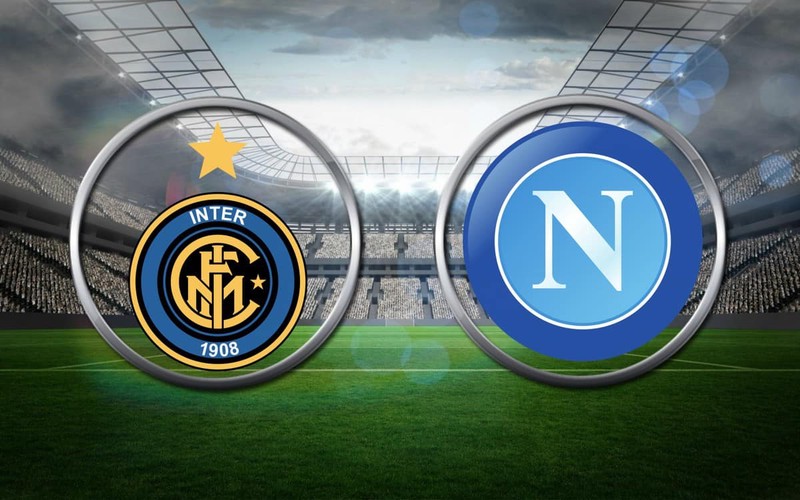 Head to Head (H2H)
Over the last eight matches, these two teams have proven to be strong competitors against each other. It doesn't look like they'll someday quell that competition in their duel. Not in this match, not in any game that's going to come later.
Although Napoli has won most of their head to head games, it's just one above Inter Milan, but it still counts, right? Every other game that they have played has been drawn, most of which were goalless.
Winning margins
Tomorrow's game may not see anything more than 2 or 3 goals with both teams scoring, one side winning, or the game could just end as a draw. None of these two has proven to be able to record enough goals against the other since their last eight games.
Although Napoli once won a game with four goals to 1 in 2019 while Inter Milan returned the favor earlier this year with three goals to one, we still cannot rule out the fact that the other wins were hardly above just one goal with either of the teams scoring only one to win the game. This is what we can expect in their match tomorrow.
Previous games records
None of the two teams can be said to have performed exceptionally well. However, in their own rights, they've been able to prove that they can handle any opposition with brilliance.
It should be noted that they have come up against each other once since the league resumed in June, and the game ended in a 1 - 1 draw. You can see that it is true that there may not be any more than 2 to 3 goals in the match tomorrow.
Inter Milan has been able to win 6 of their past matches since the resumption of the league. Some of these wins include a 6 - 0 win against Brescia, a 0 - 4 win against SPAL, and, most recently, a 0 - 3 win against Genoa.
On the other hand, Napoli has also been able to secure six wins, though not one of them exceeded a 2-goal margin. Do you think they'll be able to handle Inter Milan in their home considering these stats from their past games? Do you think they'll be able to outclass Milan's goal-scoring prowess? Well, we'll wait to find out.
Prediction/Verdict
We'll set the odds at 1.3 for Milan to win, 1.8 for Napoli to win, and 1.5 for a draw.
Well, may the better side win.
---
Join CoinGyan Telegram Channel to Get Free Trading Signals, Crypto Guides and Much More