It is straightforward to write SPAL off in this match quickly. First of all, they are at the bottom on the table, second of all, this is going to be their last match, so they probably are not going to be coming at it with enough motivation to win. It is difficult to say that they will pose any form of resistance to the Fiorentina side.
Fiorentina, on the other hand, would need to show strength in this matter, or they could fall three places below the 10th position to land on the 13th. They must not count on SPAL to relent in the game or risk it for apathy. Let's take a look at these two teams and their records.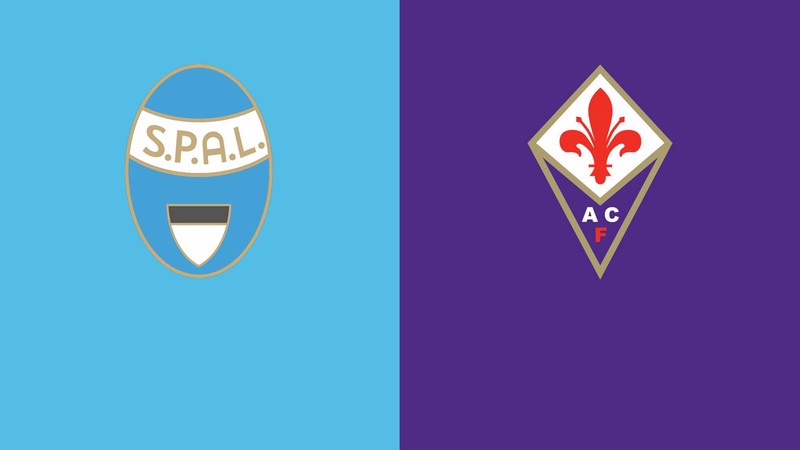 Head to Head (H2H)
These two teams have not really had so many meetings, but Fiorentina has been the team with the upper hand in the few times they have met. In their last five head to head games, Fiorentina has won 3 both home and away and have drawn the other two.
SPAL doesn't look like they're going to have the edge over Fiorentina in this game, not minding that they would be the home team, that obviously hasn't stopped Fiorentina from winning them in most of their meetings. In fact, to be fair to SPAL, the highest that this game can end in their favor is a draw.
Winning Margins
As mentioned earlier, Fiorentina has only been able to win 3 out of their last five meetings with SPAL, and they have shown themselves worthy of goal scoring. The only time they didn't win a meeting with up to a 3-goal difference was in their last game in January, where they ended with a 1 - 0 win.
SPAL doesn't look capable of winning or scoring at all against Fiorentina, and they can only hope that Fiorentina takes on this match with composure.
Previous Games Records
SPAL has been nothing but terrible since the resumption of the league. Not as if they were any better before anyway. They have not been able to win a single match since June, and they certainly don't look like they're going to win any other one before the season closes.
They have successfully lost nine complete games out of the 11 that they have played since June and drew the others. With this kind of stat, it's impossible to wonder why they're so low on the table. Perhaps next season would favor them.
Fiorentina, on the other hand, has been better. They haven't performed well, but compared to SPAL, they have certainly been better, and they look good for the win tomorrow. They have been able to win up to 4 games since June.
Comparing these two teams wouldn't prove any big deal because one side obviously outclasses the other.
Prediction/Verdict
We will place the odds at 4.5 for SPAL to win, 2.5 for Fiorentina to win, and 2.5 for a draw.
May the better side win.
---
Join CoinGyan Telegram Channel to Get Free Trading Signals, Crypto Guides and Much More