Get your predictions ready, get your stakes high, and with luck on your side, you could become a millionaire with this game. The Europa League is almost over, and we can only hope that we get exciting matches up till the end of the league.
Inter Milan looks to be the stricter side between these two teams. However, Bayer Leverkusen has posed substantial threats against the Milan side in the past years. Will Milan settle for a loss in their own home in this game? Can Bayer Leverkusen take this pain and move on to the next round? Let's find out.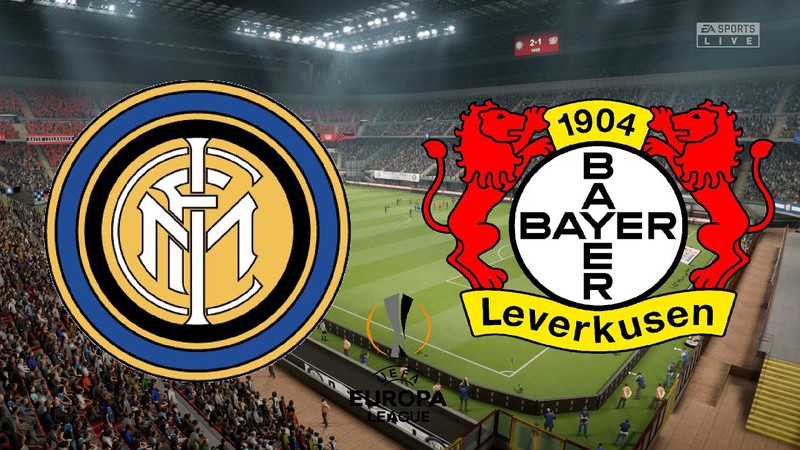 Head to head
These two teams have played only two head to head games, and in those two meetings, Inter exerted their superiority over Bayer Leverkusen both home and away. In tomorrow's game, with Inter Milan as the home team, something similar is bound to happen.
Bayer Leverkusen has players who are well trained for matches like this; it can be seen in their previous records that they're currently working hard. They wouldn't have come this far if any team could just have easily crushed them. We can trust that they'll come out reliable in this one.
Winning Margins
Only one team has succeeded in their meetings, and goals have not been a problem. Inter has always scored up to two or more goals. Their last matches were in 2002 and 2003, and the games ended in 3 - 2 and 0 - 2 respectively in favor of Inter Milan. This clearly shows that the scoreline could have easily been changed in favor of Bayer Leverkusen if Inter had made even the slightest mistake.
Previous Games Records
Inter Milan did outstandingly well in their league, but unfortunately, they couldn't meet the champions' requirements next season. However, that doesn't put Bayer Leverkusen close to them in terms of past records.
Since June, Inter has won 9 games in total, and in their most recent wins, they've maintained a 4-game winning streak, which looks almost impossible for Bayer Leverkusen to break. They drew five matches and only lost one.
Bayer Leverkusen, on the other hand, hasn't had such a great year. They have lost three matches since June, won 4, and drawn on. They can pose a reasonable threat against Inter Milan but not one good enough for them to take the win home.
In tomorrow's game, we can expect to see an adamant Leverkusen side. This is going to be because they've been lagging in trophy wins for a while, and this could be their one shot at it. If they succeed and move to the next round, they'll be more motivated to win the league.
Prediction/Verdict
With Inter Milan as the home team, there's going to be a little less possibility that Leverkusen can win this game, so we'll place the odds at 1.5 for Inter Milan to win, 2.5 for Bayer Leverkusen to win, and 2.0 for a draw.
May the better side win.
---
Join CoinGyan Telegram Channel to Get Free Trading Signals, Crypto Guides and Much More