I know you'll agree with me that inter Milan has been at the top of their game since June and they have recorded some exciting wins. You'll also agree with me that the same thing goes for Shakhtar Donetsk. Shakhtar didn't lose a single game since June. Their last loss was in March, which happens to be their final match before the coronavirus lockdown began.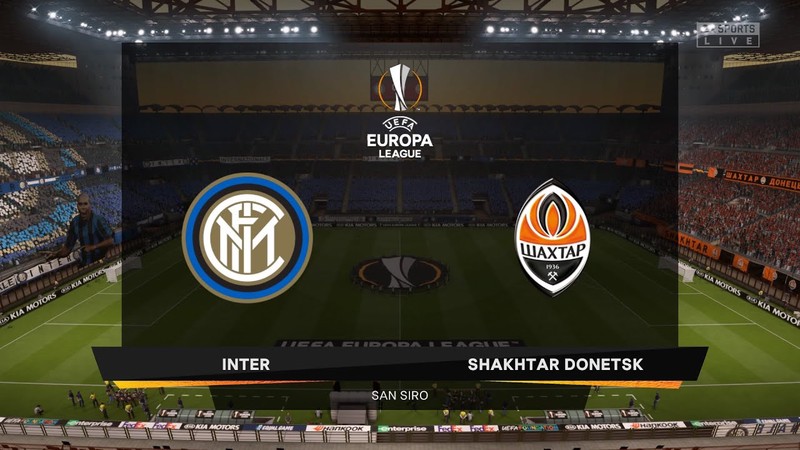 This is going to be a fierce battle of who can make it to the finals of the Europa League, and while so many people believe that Inter Milan would win the game, I'd like to bring it to your notice that the unexpected has been happening lately in the soccer world. I mean, just take a good look at what's happening in the champions league.
Previous Games Records
As stated earlier, both Inter Milan and Shakhtar have performed exceptionally well, and though Inter may not have taken their league, they actually posed an extreme threat to Juventus.
In all of Inter's games since June, they have won 11 matches and have lost one. We can see that the team is actually on fire because they played in a highly competitive league with solid teams like Juventus and AC Milan.
Inter has worked their way up the Europa League's ladder and doesn't look like they're about to water it down with a loss against Shakhtar Donetsk or any team for that matter.
On the other hand, Shakhtar Donetsk has won a total of 11 games since May and lost none. They didn't give any team the chance to take advantage. They have proven to be ready for any challenge, and Inter wouldn't be any different.
In my opinion, and I believe I'm speaking the idea of the majority of soccer lovers, Shakhtar looks much better for this win. Inter Milan would have to play at their best and not underrate this team.
For a team which wasn't regarded as really big to have managed to make it up to this level without a single loss in 3 good months, you know they're ready for much more significant challenges.
Winning Margins
If we're comparing these two teams' ability to score goals and concede less, then Inter would be the one on top. They have won most of their games with over two goals, and in most of those wins, they hardly ever conceded any goal.
In the few draws they played, most of them ended goallessly, so can we say that they have a better defense and goalkeeper on their side? Will Shakhtar be able to break through and move on to the finals? Well, we'll have to see how it goes tomorrow.
Prediction/Verdict
In my opinion, Shakhtar Donetsk looks better for the win, so we'll place the odds at 2.5 for Inter Milan to win, 2.0 for Shakhtar to win, 2.5 for a draw.
May the better side win.
---
Join CoinGyan Telegram Channel to Get Free Trading Signals, Crypto Guides and Much More