As the UEFA Nations League game proceeds to Week 3, Russia and Turkey are ready to lock horns with each other in Russia on Sunday, 11th October 2020. The match will kick off by immediately 19:45 GMT in Lev Yashin Stadium, VTB Arena in Moscow.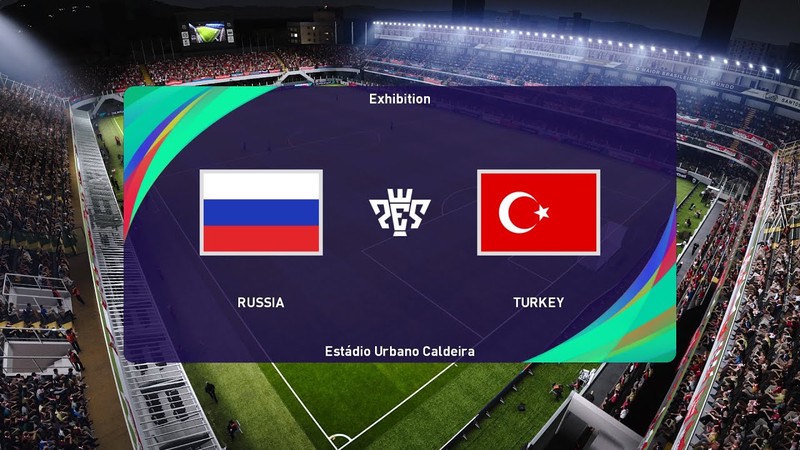 Russia, who has been trending as they have been keeping an undisputed record since the beginning of the UEFA Nations League, has confirmed a match with The Crescent-Stars and is ready to add them to their victory list.
Russia has topped the table of their group in this tournament, as they defeated their opponents; Serbia and Hungary in their last two games, playing 3-1 and 3-2 respectively with their opponents.
The leading team in Group B3 has won any teams they clashed with before Sweden destroyed their unbeaten record as they played 2 against 1 on Thursday, 8th October 2020 in a friendly match. It was indeed a tough match, as the visiting team, Sweden would have defeated their opponents at home with two without reply, before Aleksandr Sobolev net in a goal in 91 minutes.
According to the team's form, we can see that The Crescent Stars has won just a match, drawn four, and lost a match in their past games, while Russia has four wins and has lost two matches without a stalemate in their past matches.
When we look at it from the angle of head-to-head statistics, we can see that Russia has won four matches and drawn two against The Crescent Stars in their six meetings. This which means Russia has a 100% undisputed record against their opponents.
Turkey on the other hand who has not won any match in their last games of the UEFA Nations League is looking forward to making their first win against Russia. The Crescent Stars was defeated by Hungary with just a goal as they played 1-0, and played a stalemate with Serbia in their last two games.
Following Russia's defeat and Sobolev's performance as the savior of the day in a match against Sweden, there might be a slight change in the XI to tackle Turkey on Sunday as Cherchesov might consider Sobolev among the line-up to start the match. Artem Dzyuba will be available to take up the attack for the team while Chershev will be available to take the position of Zhirkov.
The team is ready to attack The Crescent Stars despite the absence of George Dzhikiya and Guilherme due to their health status as they have been tested positive to the contagious virus.
Looking at Turkey's line-up, we should also expect some changes as Ugurcan Cakir should take over from Mert Gunok. Caglar, Cengiz, Mert, and Zeki should also be in the play.
Match Prediction
Following the above statistics, we think Russia is going to add Turkey to its victory list. This will be disappointing for their opponents as they are really hoping to win the match to make their first win.
We predict a match odd of 2.05 for Russia to add Turkey to their victory list, 3.70 for Turkey to make their first victory from the match, and 3.15 for them to play a draw.