While its recent shopping spree bodes well for the upcoming Liga MX season, the Guadalajara side is struggling in the UAE Chivas knew this moment would come. It came and went.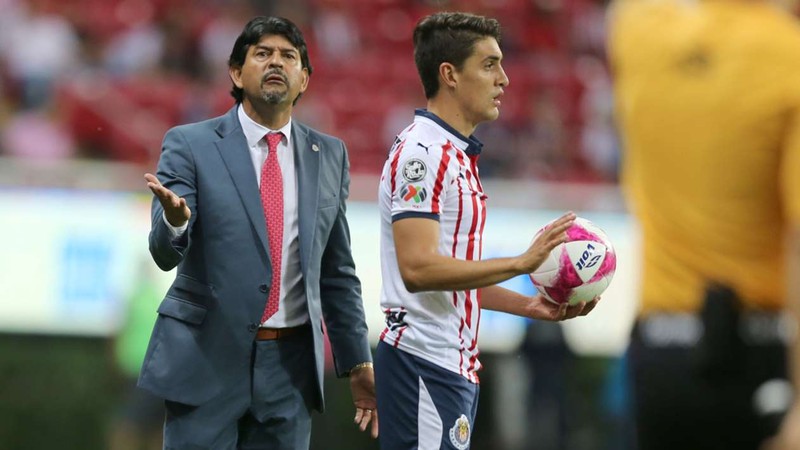 The Guadalajara side represented all of Mexico on the world stage Saturday, flying the flag of the country it loves to remind you it represents. It couldn't get past the first step, though, falling 3-2 to Kashima Antlers and becoming the first Concacaf side to lose its first Club World Cup match since Club America in 2015.
Few other clubs in the world do what Chivas do, fielding a team entirely composed of Mexican players and still managing to compete with clubs able to pull from a global player pool like the Toronto FC team they beat in the Concacaf Champions League final.
Yet, like a husband dashing into a department store on Christmas Eve, the Club World Cup snuck up on Chivas, even if they had been on the calendar for ages. The purchases they're making now will do little to hide the truth that they waited to long or, even harsher, that they never cared about the date to begin with.
They've gone on a needed shopping spree, bringing in forward Alexis Vega, center back Hiram Mier, midfielder Dieter Villalpando and reportedly are in the mix for players like Marcel Ruiz and Alfredo Talavera. Those moves should make the Guadalajara side more competitive in the Clausura. That's all well and good, but it didn't necessarily bode well for success against the Asian champion or even in next week's fifth-place game.
with a lofted ball. On the third goal, no one closed down Hiroki Abe, and the teenager sent a gorgeous, curving shot past goalkeeper Raul Gudino.
"The first half we came in and generated an early goal. From there, we controlled the game. In the second half, it looked to me like we came in with a lack of concentration. I don't know why," Cardozo told the television cameras after the match. "We lost the mark on the first goal they scored there and from there we went into a disorganized state that caused us to lose the game.
"We had to be calm, we've talked about that a lot and worked on it a lot, but we lost our heads. I don't know why because we were in the game. 1-1 isn't a bad scoreline, they did the same thing to us that we did to them with an early goal."
Cardozo's predecessor, Matias Almeyda, got more out of less with Chivas, winning the title to get the club into the CCL in the first place and then engineering several hard-fought victories including a final won on a penalty shootout against Toronto FC.
This tournament, Chivas finished 11th in the table, six points out of the playoff positions and only two places better than their finish in the league the season prior. It is not easy to rebuild a team when you can only bring in Mexican players. Scouting may be relatively simple with your pool so decided, but other teams and players' agents know you're going to have to pay a premium to bring in one of the few players who fit your requirements.
With the club hamstrung by financial issues, that wasn't possible for Chivas this campaign. The club isn't good enough to make the Liga MX playoffs, so to think it will hang with some of the world's best was a pipe dream.
We're really confident in the players we have. We know that we have the very big responsibility to be able to compete on the international level and I think Chivas and the squad we have is at the needed level," Cardozo said before the tournament. "The squad is motivated, they're hopeful that we can have a good match. We need to look to do what we know how to do, which is to play football."
Yet playing winning football is something Chivas are yet to do under Cardozo. That's not necessarily the Paraguayan's fault. He was left to choose whether to use veteran center backs with little left in their legs or inexperienced players not ready for the level. He saw his central midfielders regress, his wingers often injured and without Rodolfo Pizarro, who was sold in the summer, an attack that missed its best creator.
It may be a different story with younger, fresher center backs and one of Mexico's top forward talents. But Chivas fans, and Cardozo himself, hoping the Club World Cup would be a different story from the Liga MX campaigns were hoping against hope. Chivas' chance to truly represent Mexico has passed it by.