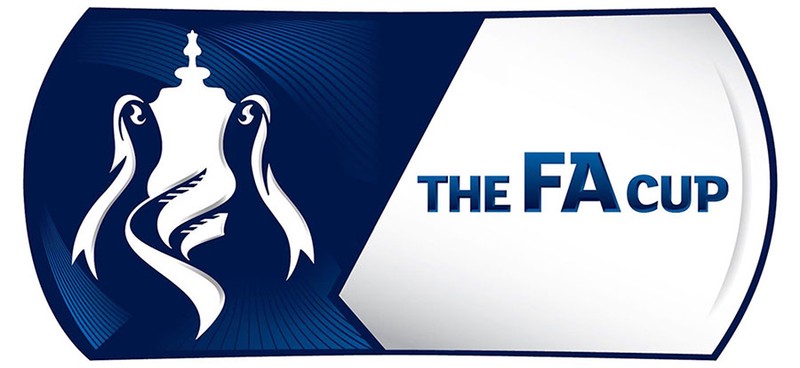 The English FA Cup is truly the cup of all cups in football steeped in history and prestige it's the oldest football trophy competition in the world with the first taking place in 1871. Many a club that now exist in the EPL have enjoyed great success in the cup including some major high scoring matches. With the 90's being the period I grew up watching the cup games including Everton at Goodison park and before my interest in the game eventually faded considerably beyond 2010 I thought I would follow up on Hassan's Top 10 Most Sensational Games of the Premier League with an article covering 10 of the best high-scoring matches of my golden era of the cup from 1990-2010.
10. Tottenham 3 - Manchester City 4 (2004) (4th Round)
This one is known as one of the greatest comebacks of FA Cup history, if not one of the best in football history altogether. Tottenham were leading at half time 3 goals to nil, though Manchester City FC struggled impressively to claw it back to 3-3, where things looked certain to go to extra time. However, in spite of being a man down, City went on to edge it scoring in the 90th minute, with Macken heading in the winner with just seconds to spare.
9. Southampton 2 - Tottenham 6 (1995) (5th Round Replay)
After @hassan punished @talesfrmthecrypt by including two far from inspiring results for Spurs in his top 10 list of Premier League matches (Tottenham Spurs 3-5 Manchester United - 2001-02 & Tottenham 4-4 Aston Villa 2007-8) I thought it was my duty to balance things out here.

One of the most memorable FA Cup matches of all time was the result of a previous draw at White Hart Lane. The Saints secured a comfortable 2-0 lead by half time and Spurs fans must have had their heads well and truly in their laps, but nothing could have prepared spectators for the Spurs response. They stormed back to win 6-2, with a supreme finisher in the closing minutes to keep spectators entertained to the very end.
Ronny Rosenthal (Rocket Ronny) was hardly the most clinical of finishers for Tottenham at the time but he came to life in this game scoring an incredible hat-trick and Spurs first three of their comeback, two of which were brilliant strikes from outside the box!
8. Derby 3 - Sheffield Wednesday 3 (1993) (Quarter Final)
The 92-93 FA Cup was full of top-class football, but for Derby to finish 3-3 against Sheffield Wednesday was the upset of upsets for the team. Even though Wednesday went on to make it to the final, Derby's performance as well as their managing to make it to the 6th round was substantially impressive. Six goals and a replay later, Sheffield Wednesday managed to win, but only by 1-0 in the replay.
7. Manchester United 3 - Crystal Palace 3 (1990) (Final)
Perhaps best known for being Ian Wright's comeback match following a broken leg that kept him from playing in the semi-final, this FA Cup final was packed full of premium-quality football. Two goals from Wright and one from O'Reilly for Palace; two from Mark Hughes and one from Robson on the Man United side; the game even went into extra time.
If @hassan would have been old enough to witness this game he would have been on the edge of his seat for the majority of the match, it was tit for tat the whole way and it couldn't be settled in the first final.
At the time the FA Cup never went to penalties so a replay was in order. United were of course the victors in a replay 1-0, a far cry from the entertainment provided in the first game.
6. Everton 4 - Liverpool 4 (1991) (5th Round)
If the Palace-Liverpool upset of 1990 was the beginning of the end for Kenny Dalglish, then the 4-4 upset against Everton marked the end of the end. The reds and toffees met just a few days earlier and had drawn 0-0 to trigger a replay. It wasn't going to be such an uneventful match this time around, at Goodison Park. Being an Everton fan this is one of my favourite games against Liverpool because unlike most of our matches today against our mersey rivals here we kept coming back at them.
The game's pattern went, Liverpool scored and we came back, again and again and again.
As FA Cup matches go, this match had it all and is known as the best ever Merseyside derby of all time. 8 impressive goals, as well as mistakes from both sides made things extra entertaining, while the extra time brought the action to over 100 minutes long. A cracker of a top-scoring match where as an Everton fan a draw felt like a victory. Afterall this was a Liverpool team that featured the talents of Peter Beardsley, Ian Rush and John Barnes.
5. Chesterfield 3 - Middlesbrough 3 (1997) (Semi Final)
This 3-3 spectacle certainly remains to this day one of the most memorable FA Cup semi finals that the world has ever seen. Old Trafford was the scene and Chesterfield looked in good stead after going 2-0 up in the initial stages of the match. However, Middlesbrough had a strong reply up their collective sleeves, with Ravanelli and Hignett swooping in to send Boro flying, or so it seemed. A staggering last-minute equaliser for Chesterfield stunned Boro fans, but unfortunately they lost to Middlesbrough in the replay 3-0.
This match had not only goal-scoring drama but also a game-changing decision by David Elleray, who ended up ruling out a goal for Chesterfield that should have been allowed.
4. West Brom 2 - Woking 4 (1991) (3rd Round)
When a lower-division team like Woking ends up with a 4-2 victory over a (then) second-division team at any stage of the FA cup, people take notice. This huge upset came in 1991 when Woking toppled West Brom with 1 goal to spare. At the time, Woking occupied the Diadora-sponsored Isthmian League, and their victory remains to this day one of the most exciting victories for Woking yet one of the most humiliating and humbling defeats for West Brom.
Woking were 1-0 down at half time, so the situation didn't look particularly promising. However, a mind-blowing hat trick from Tim Buzaglo propelled Woking into the lead, and West Brom could do nothing but reply with a single-goal, leaving them one short of even drawing the match. This upset came in the third round of the cup, though unfortunately Woking went on to lose in the fourth.
3. Tottenham 3 - Arsenal 1 (1991) (Semi Final)
This match was always going to be one of fierce contention between the two North London sides, a rivalry that continues to this day. The real action of the match began when Paul Gascoigne hammered in a free kick from distance to bring Tottenham 1-0 ahead. Lineker went on to do more damage to Arsenal when he poked in a sneaky shot to make it 2-0. Arsenal's only real fight-back in the match came from Alan Smith's header to bring the game to 2-1.
Tottenham's somewhat likely (though not certain at this point) victory was cemented with Lineker's second goal of the match which effectively slipped through the fingers of David Seaman.
Not as dramatic as many on the list in terms of goals and swing points, but a great one to remember for all spurs fans given it was the semi final and that Tottenham went on to win the cup that year beating Nottingham Forest in the final. For many this match was actually the real final at the time given Arsenal would end up Premier league champions that year - Spurs pulled off a big upset here.
2. West Ham 3 - Liverpool 3 (2006) (Final)
The final to end all finals this one is for Phil Newton, the West Ham-Liverpool match of 2006 will get any football fan up in arms (depending on their loyalty, of course) and is considered the greatest escape for Liverpool in FA Cup Final history. Most will remember Gerrard's incredible performance in this match, scoring two impressive goals to bring Liverpool level with West Ham just in the nick of time to save Liverpool's blushes.
Gerrard's goal to equalise is arguably one of the most impressive in FA Cup history, having been downed by cramp just moments before; we can all agree it was an absolute screamer, particularly when you consider that Liverpool's fate was riding on the goal.
In spite of West Ham's incredible performance (with a little help from an own goal from Carragher), Liverpool managed to win the game after it went to penalties where the performance of Liverpool keeper, Pepe Reina, helped Liverpool emerge the deserving victor.
Crystal Palace 4 - Liverpool 3 (1990) (Semi Final)
Sorry @philnewton but the Palace-Liverpool upset of 1990 marks what turned out to be the decline of Liverpool's stellar form in this period. Having beaten Palace six months previously in a staggering 9-0 trouncing in the league, it seemed a sure thing for Liverpool to dominate their already-punished opponents when they met in the FA Cup semi-final at Villa Park. In particular as Liverpool were the defending cup holders.
Not only did this match see Dalglish's Liverpool side suffer a shock upset, but the match was effectively the beginning of the end for the Red's previously solid form. Moreover, Alan Pardew was the player that scored the winning goal back in 1990 - he was to go on to manage Palace for a year later on his career.
We all know that Liverpool have only just started to get their act together over 2 decades later, and the echoes of this match have reverberated through history. 1990 was the last time Liverpool managed to win the league title (28 years ago). Since then there has been a major domestic trophy drought.