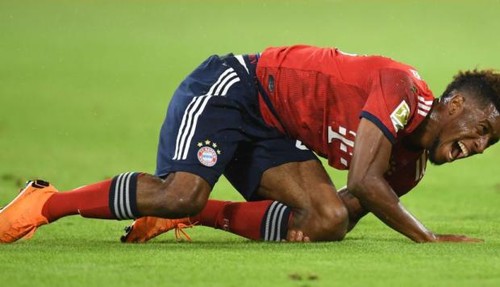 He is 22 years old, a promising career ahead, but injuries have riddled the career of Frenchman Kingsley Coman.
Former Juve, holder with France that reached the final of Euro 2016, Coman has supported several large operations. His ankle, fragile, has given him several dislikes.
That is why, if he returns to suffer a serious injury, Coman would consider hanging the boots. He says he has no problems living an anonymous life. He does not want to go through more calvaries.
"It has been a very difficult year. When I hurt myself it was the end of the world for me. I hope I do not have to relive what I've been through. It's enough. I will not accept a third operation. It would mean that maybe my foot is not made for this level, "said Coman in 'TF1'.
Some impressive statements taking into account his great level when he is healthy and his youth. On December 1 he returned to play after injuring himself on the first day. The World Cup has already been lost.
"I would lead another life, another anonymous life," said Coman, who is not afraid of the future without football ... but with another tough injury.
With the first PSG team came to play 96 minutes spread over five games, with Juve played 22 games and with Bayern skirts the hundred, with 98 official games. With the Bavarians he shows his best figures, 16 goals and 20 assists.
With the French team, Coman reaches 15 games played. He debuted in November 2015 against Germany and was one of the fixed Didier Deschamps in the European Championship played in the same country Gallic.
The injuries prevented Coman from being in the World Cup. Considered one of the French soccer players of greater projection, owner of a rare speed, the end of the Bayern trusts that the physical misfortunes respect him once and for all.