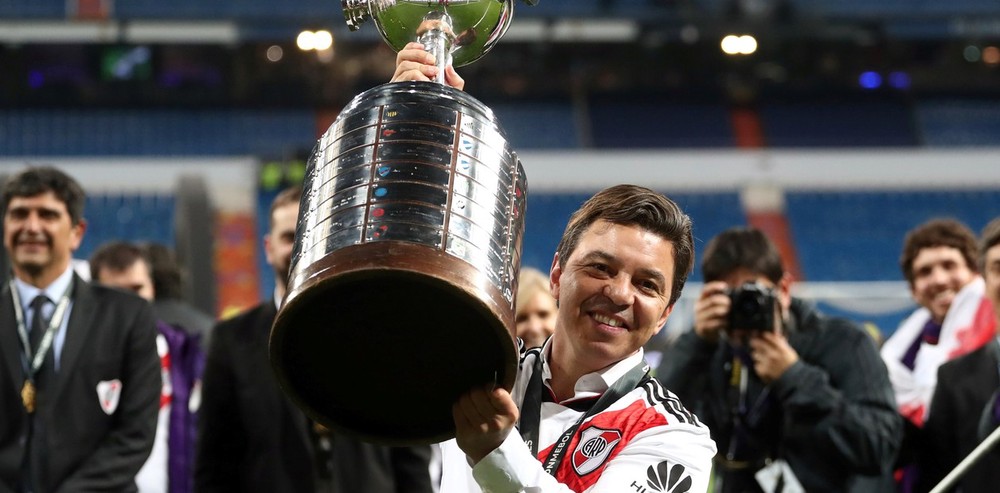 Marcelo Gallardo raised his second Libertadores to the controls of River's bench and became the first 'millionaire' technician to achieve such a feat, also matching the nine titles of Ramón Díaz, until now the club's most laureate coach.
The conquest of the Copa Libertadores 2018 elevated River Plate as the best team of the year in South America, but above all it crowned a man.
And is that Marcelo Gallardo is already a legend of the club of Núñez and achieved a new title with which enters fully into the story 'millionaire'.
The 'Muñeco', with his new conquest, became the only River coach capable of guiding the team to the continental throne on two occasions.
To this we must add the third scepter he achieved as a footballer, in that legendary team led in the field by the great Enzo Francescoli. "Gallardo told me 'we continue for more," said Enzo himself after the duel.
These numbers already make Gallardo a living myth among the fans of the Monumental complex, but there is still more. Much more.
After the new trophy, the Argentine coach also matched the nine crown mark set by Ramón Díaz, who until Sunday led the list of the most award-winning River coaches.
Of course, the conquests of Gallardo, with numerous titles at international level, surpass those of Ramón. And in a few days, 'Napoleon' could become absolute leader of the ranking.
And after the joy of Santiago Bernabéu, the river coach already has in mind his most ambitious goal: to achieve the Club World Cup.
In front, if the predictions are met, would have the almighty Real Madrid, thirteen times European champion and current three-time champion of the Champions.
A major challenge that would be a golden touch for a Gallardo who, sooner rather than later, will surely make the leap to the benches of the Old Continent.