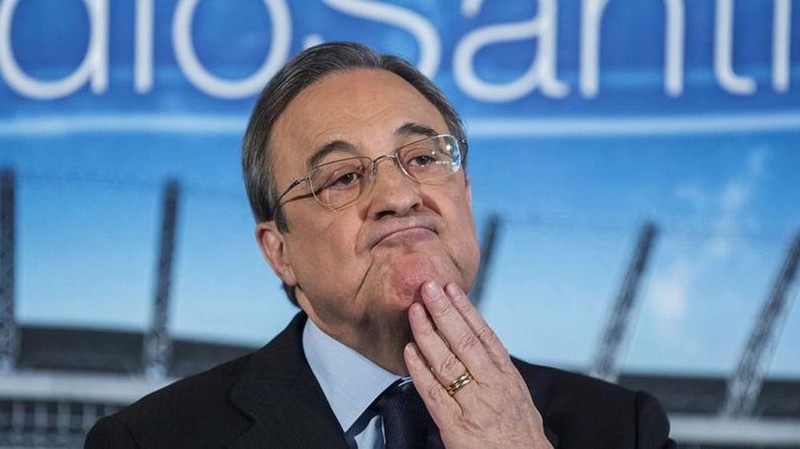 Football is not a game of chance where everything happens because yes, all part of a decision that becomes an action that can be good or bad according to the final result. In 2017, while the PSG disbursed more than 500 million euros in the signings of Neymar and Kylian Mbappé; Real Madrid bet heavily on young Spanish talents that had proved to be the great sensation in the 2016-2017 season: The Dani Ceballos (15M), Theo Hernández (26M), Marcos Llorente (0) and Jesús Vallejo (0) stormed on stage. All of them came from having a great season in their teams, standing out in Spain and Germany.
Betting on these talents was not unreasonable because they had shown quality, but above all there was a great precedent that indicated that nothing could go wrong: Marco Asensio. The Spanish had been signed in the previous season at 20 years of age and for only 3 million euros. Asensio would finish signing a spectacular year in League and Champions. The great majority agreed with these movements of Florentino Pérez, in the end nothing had to go wrong.
But one thing is the plans and another thing is very different reality, none of these bets filled the expectations placed on them. Some for lack of confidence and minutes (Ceballos and Llorente) and others because they did not know how to take advantage of the matches that were awarded (Theo and Vallejo). The failure of the incorporations resulted in mediocre performances in both the League and the Copa del Rey.
That optimism with which the new transfer policy was received to bring in young promises that Florentino Pérez initiated, was diluted by the absence of good results. And comments like "You can not replace James Rodriguez with Ceballos, Pepe with Vallejo and Morata with Mayoral". And this is where I say: it is not that Florentino was wrong in fact, he was not wrong. Sign 4 young people who came to have a very good season but as any big decision could go well or could go wrong; and there is no doubt that Florentino Pérez's bets last season went wrong.
This great failure in the signings could be disguised thanks to the obtaining of the third consecutive Champions of the hand of Zidane. That is why he does not let it be curious that despite the poor results in the League and Copa del Rey, the president of Real Madrid has once again insisted on the same formula and above all that the replacement of certain players that were part of the eleven starter, such as Gareth Bale or Karim Benzema.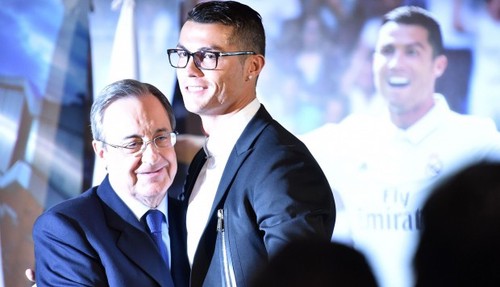 Some players of the Madrid showed in 2017-2018 clear indication of boredom for the European success of the last 5 years. In addition, Florentino decided to sell to his maximum star (example of overcoming and perseverance): Cristiano Ronaldo; sacrificing more than 50 goals and around 20 assists per year. A play that as has been observed has gone terribly wrong.
The arrival of Lopetegui was not encouraging, it was already a fact that Madrid had decided to sell to its top star conditioning the project of the coach who had planned to bring a player that will complement Cristiano Ronaldo in that position (Rodrigo Moreno) and thus be able throw the band to Karim Benzema.
The escape of Cristiano Ronaldo did not react to Florentino Pérez, did not try to convince the best player in the history of Real Madrid to continue, nor try to find a crack that will renew the illusions of the fans. The crack that arrived was not a striker, but an archer and the 9 that was so often called being one of the rejected by the president the previous season: Mariano Diaz.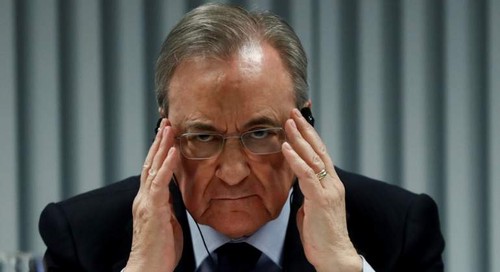 Florentino played his cards in the 2017-2018 season and if we looked at them in retrospect they were cards that promised a lot but the play went wrong. What nobody can understand today is because he made the same mistake for the second year in a row. But above all what no one can forgive is that he has confused staff turnover with selling his top star (and probably the best player in the world) Cristiano Ronaldo and also that he has not sought in the market signings that could cushion his irreparable absence.
In favor of the president, we can say that it was impossible to maintain the same template that was held in the 2016-2017 season for more than a year. Having a B team made up of players like James Rodríguez, Álvaro Morata, Isco or Pepe is only possible in a videogame; Real Madrid had it for a year but it became untenable. They are players who want and demand to play all year. In a Madrid with the BBC, Modric, Kroos, Casemiro, Ramos and Varane that was not possible. Florentino and Zidane decided to give it a start and form a B team full of talent and youth that clearly did not perform as expected.
Florentino made the decisions he had to make in the summer of 2017, difficult but necessary decisions, decisions that did not give the expected result but that initially deluded Real Madrid. Of the decisions of the president in the summer of 2018 there is not much to say, the president has erred in everything and had plenty of time to put together the team that all the Madridistas expected. Today I dare to say that Florentino Perez will be the most responsible for what happens this season, which, as we have seen, has started very badly with the premature dismissal of Julen Lopetegui and with an uncertain future.