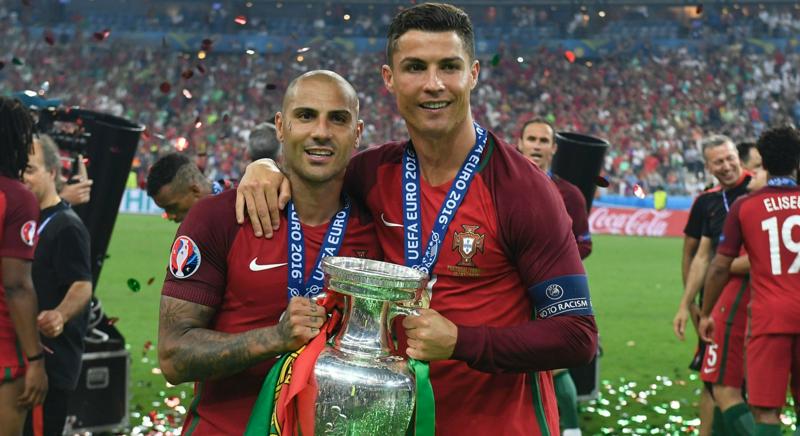 Two years ago, Portugal claimed their first ever major international title, beating France in the EURO 2016 final match. However, many people were not impressed with the team's performance, so now Cristiano Ronaldo and his partners have a chance to prove critics wrong.

Ronaldo's fourth World Cup
Indeed, two years ago the Selecao triumphed despite struggling to win games. They squeezed from the group to the Last 16 with three draws in as many games, then beat Croatia (1:0) in an extra time before defeating Poland on penalties in the quarter-final. Actually the semi-final against Wales was the only match at the competition won by Portugal in a regular time (2:0). And in the final versus France, as we all remember, Fernando Santos' team lost Cristiano Ronaldo early in the match through injury, yet went on to claim a victory thanks to Eder's extra time winner.
Many people all over the world questioned whether Portugal's title was not just an accident, a confluence of circumstances and the result of luck. Now the team has a good chance to prove that it was deserved - and maybe to claim another trophy? After all, Cristiano Ronaldo, who is one of the greatest footballers in history, has won plenty of individual and team awards throughout his career in
cluding five Ballon d'Ors and the EURO, but has never been a world champion. He has taken part in three World Cups, but following the fourth place in 2006, the next two attempts ended in failure - in 2010, Portugal were eliminated in the Last 16, and in 2014 they did not even progress from the group. The tournament in Russia may be the 33-year-old's last chance, although given his professionalism and athletic qualities, it is not unlikely that Ronaldo will feature at his fifth World Cup in 2022.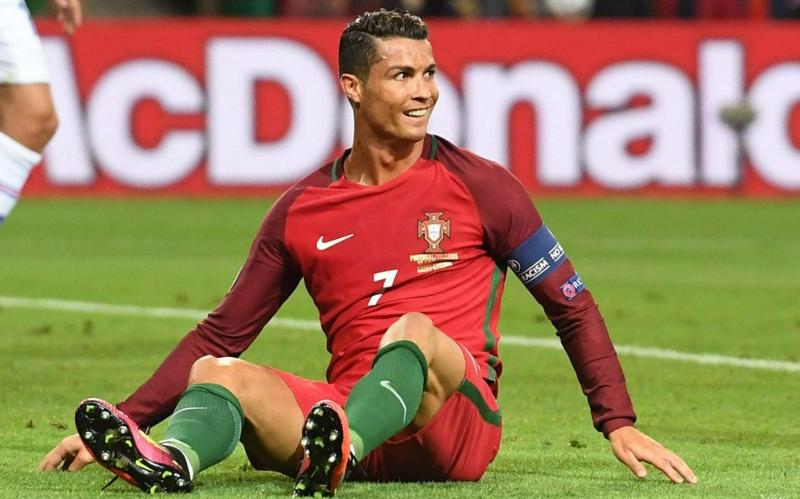 Mixing old and young

In the qualifying campaign for the current World Cup, the Selecao did not drop the honor of EURO winners. Following a 2:0 defeat in Switzerland at the start, they earned nine straight victories and topped Group B. As always, the captain Ronaldo led by example and had a special impact, scoring 15 goals, which was the second best result in the European qualifiers after Poland's Robert Lewandowski.
He was helped a lot by Andre Silva, the 22-year-old Milan striker who netted nine times during the qualification. Silva did not feature at the EURO, so now he is probably more hungry to reach some heights at the World Cup than some of his more experienced teammates. The same can be said about a few other members of the new generation, such as Manchester City midfielder Bernardo Silva, who missed the EURO through injury, or Valencia forward Goncalo Guedes.
There are many bright talents in Portugal, and the coach Fernando Santos, who took over at the team in 2014, knows how to smarty mix them with the old guard. At 33, Ronaldo can be already called a veteran, but in fact he is only the sixth oldest player in the team. In particular, the Selecao's defense is ageing - Bruno Alves is 36, Pepe is 35, and Jose Fonte is 34, and while they have plenty of experience, lack of speed may become a problem.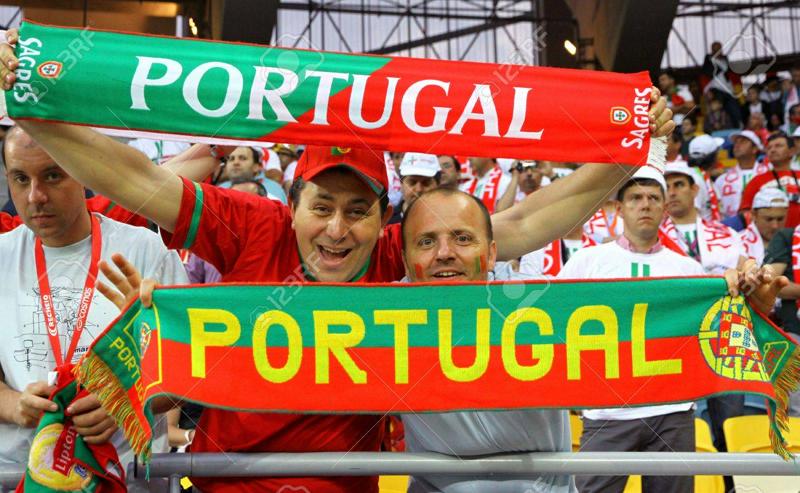 Staying humble
It is hardly surprising that Fernando Santos keeps relying on the veterans, who helped Portugal to win their first major title. Most key players from that team are included in the squad again, and with some promising youngsters, on paper the Selecao arguably look even stronger than two years ago. At least they have more depth, notably in attack, which should help them in the group where Portugal face their neighbors Spain as well as Iran and Morocco, who both boasted rock-solid back lines during the qualification.
However, the Portuguese themselves prefer to stay humble. "We are not the favourites. There are teams with stronger names like Brazil, Spain, Germany, also Argentina," says Ronaldo, and his words are seconded by his teammates and the head coach Santos. And although Cristiano claims that all his football dreams have already come true, most definitely he would love to crown his beautiful career with a World Cup triumph.