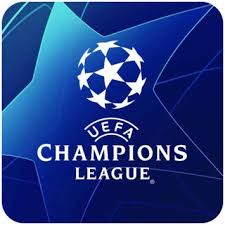 After losing ground to Barcelona on Saturday, Real Madrid drops a stinker at the Bernabeu against AJAX. Real Madrid lead in aggregate 2-1, coming in to the game on tuesday then AJAX shocks the world by winning 4-1 at the bernabeu. AJAX had contributions from four different scores. At this point, Real Madrid is not only eliminated from the Champions League but winning La Liga is not likely as they are 12 points behind the leaders.
A season of constant disappointments. How did we get here?
Last year, it was clear that Real Madrid chance of catching Barcelona in La Liga was very slim mainly because Cristiano Ronaldo was suspended but at least they performed well once he got acclimated with the team. They won the Champions League, after consecutive amazing performances. In the offseason, they sack Zi Zou and did not resign one of the greatest players to ever step on the pitch in, Cristiano Ronaldo. Ok, fine they sold Ronaldo and have to get a new manager. It's Real Madrid, they have great players, money, big moves are coming right?
Real Madrid replaces Zi Zou with Julen Lopetegui but they did not replace CR7. Lopetegui was setup to fail. How do you not replace Cristiano Ronaldo? Thats 50 goals missing. Benzema and Bale was never going to fill that void. Is the Real Madrid Board serious? Bale is injured every season and Benzema is old and done. They are not reliable, Cristiano Ronaldo put the team on his back.
After an embarrassing loss to rival Barcelona, they sack Lopetegui. Then they hire Santiago Solari. Solari's first order is bench Marcelo, What??? Solari benches Marcelo for Reguilon, Solari claims defensive tactics, ok fine. Just a reminder, Marcelo is one of the best at his position, he is more of an offensive player than defensive. Maybe it makes sense right?
March 5, 2019, Real Madrid host AJAX at the Santiago Bernabeu Stadium. Leading with a 2-1 aggregate they lose 1-4 to AJAX. AJAX is a team with a group of young players in their 20's. Where was the defense that solari benched Marcelo for? This is unacceptable for a football club of this magnitude.
What needs to happen?
Real Madrid President Florentino Perez needs to resign or fire himself, that's first step. Secondly a new coach, maybe Pochettino. Lastly, sign Harry Kane or a superstar striker to fill the Cristiano Ronaldo void. This is an embarrassing low from Real Madrid.